Life After Launch: How to Make Your Translation Website Launch A Success
May 12, 2020
2020-11-13 12:26
Life After Launch: How to Make Your Translation Website Launch A Success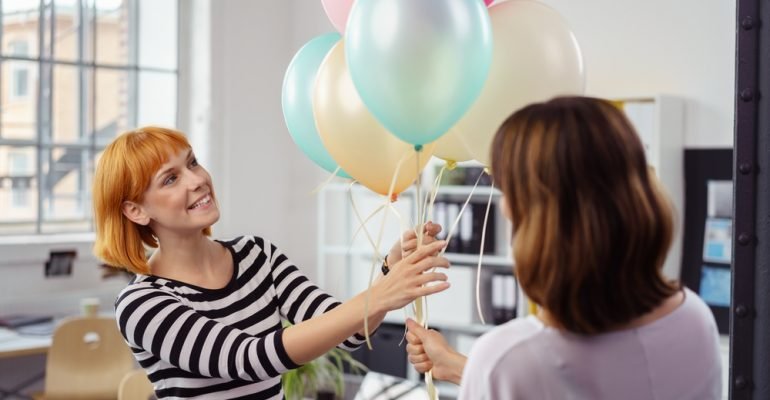 Life After Launch: How to Make Your Translation Website Launch A Success
Launching a new website is exciting. It marks the beginning of a new chapter for your business and creates endless opportunities for business growth.
With 97% of consumers going online to find local businesses, creating a beautiful website with compelling content is an effective way to target clients and encourage them to work with you.
Still, don't let the excitement cloud your judgement. Your website may look beautiful, but you need to be proactive in showing off your website in a way that attracts visitors and turns them into clients.
Don't just let it sit there and wait for customers to come. They won't!
When your website is still young, you need to help it along in order to generate long-term effectiveness.
Take a look at these simple strategies for launching your translation or interpreting website and optimising it to draw in clients.
Review it before sharing
94% of first impressions relate to your website's design. 
Before you post your new URL on social media or add it to your email signature, check it through thoroughly.
Ensure everything is working correctly, that there are no grammatical errors in your content, and that your contact details are correct. Remember to review it with a fresh pair of eyes or ask a friend to do it for you too so they can give you feedback on your site.
Perhaps, for example, your reviewer has difficulty navigating the contact page. Now that would be something you may have skipped in your own personal review, but this piece of feedback is critical so you can fix it before readers complain or even worse, leave your website altogether.
Some questions to ask during your website review include:
Is everything easy to find?

Is all the information clients need available?

Does the website offer a positive first impression?

Does it look professional?

Is there a call to action that's easy to see?

Would you hire you (from the perspective of a client?)
Add interesting and relevant content
Users spend 88% more time on pages with videos.
People love content. While video-making might not be quite up your street, that doesn't mean you can't post videos on your site.
Some translators and interpreters I know share promo videos about their business, or about their client's industry events.
Some have a consistent blogging and social media strategy that speaks directly to their target audience in their chosen specialisations.
You don't need to reinvent the wheel here – a few hours of solid research about your customer base and finding out what interests your clients will reveal what questions they regularly ask, what they are searching for, and what they often find difficult about working with translators or about going international. 
Addressing their questions and problems consistently and helpfully can show your expertise but also makes your business relevant to their business, which is how you create a connection. And, it's great for SEO!
You can also reuse your content and make a short video out of your blog post, make social shareables and quotes for Instagram, or add a downloadable PDF at the end of the post.
Content – written or video – helps people engage with you and increases the likelihood that they'll reach out to you.
Let your current clients know – and prospective clients too!
Only 56% of small businesses have a company website.
Which puts you at a huge advantage. I would even argue that less than 50% of translators have a website. Which gives you an even bigger leverage.
Now that you have your own website, don't be afraid to show it off. Put it to work right away!
Send an email to your current clients as well as prospective clients to make them aware of where they can find more info about you and your business. Do you have a "website launch offer" they can benefit from? A freebie they can download? 
Tailor your communications, and don't send the same "Hey, look at my new website!" email to everyone. Think about how you can put this information in context for that client that you haven't heard from in a while, how to communicate it to your favourite client, and how to impress that one potential client that you always wanted to work with.  
Your website is, after all, your virtual front office so make sure everybody knows how to find it.
Link from all your profiles to your website
Make sure everything is interlinked.
Your contacts on LinkedIn and Proz should easily be able to locate your website, just as your website visitors should easily be able to locate your professional profiles.
Link your CIOL profile, business Instagram profile, professional Twitter account – make a review of your current online presence and add your new website address to every account. And don't forget the email signature!
Nobody wants to spend 15 minutes looking for your info – make everything super accessible.
Your website is your only owned medium. All other social media profiles, or professional profiles, belong to someone else and help with visibility and finding clients – but on your website, you have a unique opportunity to choose exactly how you want to be perceived and get clients to contact you on your own terms. So make sure you let people know about it and make yourself easy to find.
As an added bonus, the backlinks will also help with SEO. 😉
Share the news on social media
Start generating traffic from day one.
If you have a large following on your social media platforms, that's practically free marketing for your translation website.
Share your new website with friends, colleagues, and clients. It's one of the first and easiest steps to increasing your website awareness and traffic. It's also great for brand building and enhancing your visual image.
Try introducing different parts of your website every day for a week, make it a "launch week" and invite people to see a different page every day, highlight different services and specialisations, testimonials or case studies every day. Do you have a new client offer? Put a spotlight on it! 
Keep it healthy and nurture its growth
Your website should grow and evolve with you and your business.
By keeping it up to date and always relevant to what is happening in your business, you can ensure its effectiveness throughout the years. Don't be afraid to add new blog posts, add new pages, reshuffle content and update your testimonials, CPD, portfolio or services – let it reflect the most recent, professional "you".
Healthy website = more effective website.
I'd love to hear what post website launch strategies you use to help your new site thrive. Share your tips!
If you're looking for ideas on how to quickly review and improve your website, this short checklist may help.
It's an excerpt from many workbooks from Language Services Marketing Academy – I hope you like it!