7 Benefits of Having a Website for Your Translation or Interpreting Business
May 6, 2020
2020-11-13 12:27
7 Benefits of Having a Website for Your Translation or Interpreting Business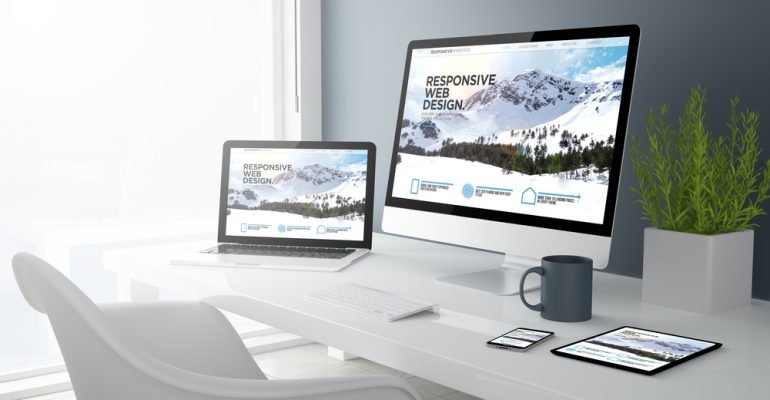 7 Benefits of Having a Website for Your Translation or Interpreting Business
A website is your online shop window.
It's your medium for communication, enhancing brand credibility, and attracting clients. A website is a critical marketing tool that illustrates your professionalism and reassures clients that you're real. And the best part: it works for you 24/7.
Surprisingly, over a third of small businesses don't even have a website.
As a language provider, having a website can be a really valuable tool in reaching an international audience and growing your business.
You don't need to be a large team of linguists to call yourself a business. Building a website as a freelance translator or interpreter is equally as useful in establishing your brand and setting yourself up for success (or more of it!).
Benefits of having a website as a translator or interpreter
ONE: Gain more clients
Be easy to find, trustworthy and verifiable. Your website is where you want to encourage potential clients to call you, email you, subscribe to your email list etc. Most importantly – it's your online space that you can fully control and decide on how you want to be perceived.
You can make it truly yours and adapt it to your specialisations, your business persona, and your target audience. What is more, a lot of clients would feel more comfortable placing an enquiry over a professionally-looking website rather than through your social media page.
While LinkedIn is a great channel to network and send people to your website, a LinkedIn profile alone might not be as effective in creating an overall professional image. But by creating a few, interconnected professional "shop windows" and connecting them to each other, you can strengthen your translation business and build your clientele more effectively.
Show potential clients a sleek and stylish website that supports your online professional profiles, and present them with professional profiles that project competence and support your website. Create your own professional net. 
TWO: Display your accomplishments
A website is your chance to show proof of your abilities and achievements. You have full control over what you want to show and the content you want to publish. It's an opportunity to show off your business from its best side, to encourage visitors to reach out and work with you.
Got a stack of testimonials sitting in your inbox? There's no better place to put them than on the front page of your website. Clients want to see evidence of your amazing work, so don't hide it away!
How about those interpreting assignment photos that you have gathered over the years and stored on your phone for ages? Upload them to your website as a form of portfolio and proof of your past projects. 
THREE: Improve your discoverability
You won't be able to attract more clients if people cannot find you. Make it easy for them by creating an SEO-friendly website, so that people in need of your translation services will easily be able to find you through a simple Google search, through your Google Ads, or in case they follow a link in your profile in a professional association directory website, such as ATA, CIOL etc.
With over 77,000 searches per second, it's crucial that you make yourself more discoverable with correct Search Engine Optimisation. SEO for translators is extremely beneficial in amplifying your international reach. You can also make it multilingual!
For example: Let's say you provide English-Italian translation services. By optimising your website and posting regular content with relevant keywords, someone searching for "English-Italian translator" or "Italian translation services" will be more likely to land on your website.
Here is an article I wrote a while ago about how to optimise your translation website.
FOUR: Enhance your credibility
Credibility and authority are the two major wins from having a website. The content you create shows consumers that you know what you're talking about and installs trust, increasing your chances of winning new clients.
If you want to position yourself as a premium language service provider, you need a website that reflects that. Sending potential clients a link to your ProZ profile won't cut it. Most clients – especially high-paying ones – are investing in your brand, excellent customer service, years of practice, terminology knowledge, not just your services. They want to know why they should hire you, if you're reliable, and what experience you hold that makes you worthy of working together.
Let your website speak for you!
FIVE: Show off your uniqueness
Even if you have a conventional language pair, that doesn't mean your website can't stand out from your competitors. If you highlight the qualities and accomplishments that make you unique, as well as appeal to your target audience's specific needs, you can make your brand memorable and increase your chances of long-term collaborations.
For example, you may offer French-English translations, but if you have impressive qualifications or experience, a rare specialisation, an amazing portfolio, or the impressive combo of providing exceptional quality and speed, you're not so conventional anymore. It's all in the detail and the unique blend of skill and your business personality can make you a preferred professional to work with. 
SIX: Around-the-clock marketing
Your website isn't an ad. It won't disappear after a few hours or days. It will always be there, visible to clients in need of your translation or interpreting services. And with the multitude of time zones, it means anyone from any part of the world can contact you at any time. They will always be able to reach you.
SEVEN: Make yourself memorable
Content isn't the only part of a website that heightens your authority as a translator or interpreter. Design can too.
"A decision on aesthetics is made as early as 50 milliseconds into visiting a site". – Nielsen Norman Group 2016
First impressions really do matter and that is why visuals matter.
They need to be in line with your brand and with what potential clients expect from your company. For instance, if you are a legal translator or interpreter with a neon green website, funky font, and personal selfies, that isn't going to attract your target customers. There is a high chance it's going to send them away immediately because it just doesn't look professional or trustworthy. On the other hand, this design could work for a marketing or gaming translator (if well implemented!).
A beautifully crafted, well-designed website is hard to forget. Make yours memorable and leave a lasting impression in your customers' minds. 
Don't forget to come back for the second part of this article: A Translator's Guide to Website Design (Coming soon!).
Meanwhile, you can check out my latest LSMA bundle about creating a website with advice and worksheets you can fill out to help you get started. It's one of the most extensive training bundles I created and has lots of additional information that will help you successfully craft your online presence. An all-new SEO bundle is coming up this month – stay tuned!