Websites for Translators turns 10! Say hello to our new, refreshed brand
September 15, 2021
2021-09-17 16:25
Websites for Translators turns 10! Say hello to our new, refreshed brand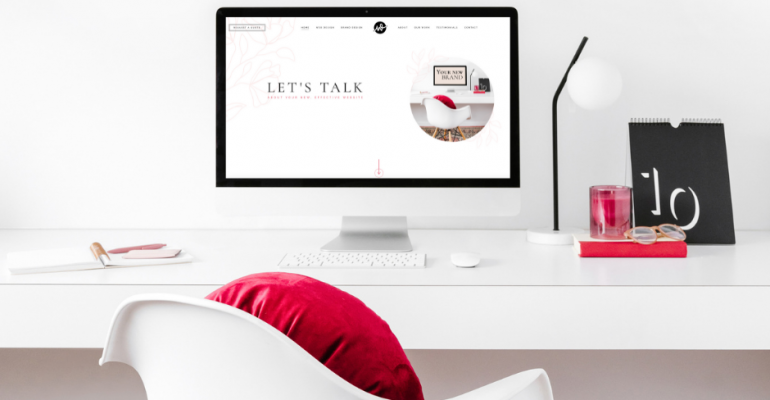 Websites for Translators turns 10! Say hello to our new, refreshed brand
This year marks the tenth anniversary of Websites for Translators!
We're so grateful to have served the language services community for such a long time! Many things have changed since the first client website we created in 2011. The translation industry landscape has transformed massively and the way translators and interpreters market their services and find clients has evolved.
We're proud to have been a part of those changes and we couldn't have asked for a better, more international audience to work with!
How it started
It was ten years ago that Meg (our creative director) and her trusted friend and translator Marta decided to take the plunge and combine their passion for marketing and design with their interest and experience in the language services industry – by creating a place where translators and interpreters could come for professional, well-designed and effective websites.
We were the first company in the world (that we know of!) to specialise in providing web design services specifically for the language industry.
With time, our team has expanded and the list of services we were able to offer has grown. We've realised that while a high-quality website is a must for any small business or freelance professional, wanting not only to survive but thrive in today's marketplace, it isn't the end of the road. Rather, it acts as a central point of something larger – a strong, comprehensive and consistent brand and customer experience.
From that understanding came the ambition to offer our clients more. In the last ten years, we've extended the network of professionals we work with, with the aim of becoming more than a website design agency. While web design is still very much at the core of what we do, our offering now includes an array of other services too, from logo and business cards design, through copywriting, SEO and translation services, to social media covers, email signature design, marketing training, consulting and more.
To browse the services we offer, click here.
Why rebrand?
Being in business for over a decade comes with plenty of benefits, with knowledge and experience at the forefront. However, the passing time also poses some new challenges that you need to be able to tackle in order to continue to thrive – and staying current and responsive to the evolving market is one of the biggest ones.
With our new, refreshed brand, we set out to:
1. Reflect our growth and the high quality of the services that we offer
Over the last 10 years, we've collaborated with hundreds of linguists from over 50 countries and countless language combinations. With each project, we have honed our skills and deepened our understanding of the unique challenges faced by freelance professionals and small business owners working in the language services industry.
Our team members, some of whom have been with us from the very beginning (yay!), are now able to support our clients better than ever and offer carefully tailored solutions to their varied marketing needs.
2. Evolve our brand and set high expectations going forward
Trends change. What looked good ten years ago is likely to have lost its sparkle. What was enough to exceed customer expectations in 2010 might no longer be sufficient.
We want to recognise those changes and respond, show that as the market has changed and evolved, so have we.
3. Strengthen our commitment to our clients and help them better identify with our brand in the modern marketplace
Over the last ten years, we've been lucky enough to work with some incredibly talented language professionals, who have shared their knowledge and passion with us, and who have trusted us to help them take their businesses to the next level.
They have been at the very centre of our success and we want to ensure we're able to serve their evolving needs as thoroughly as possible, and continue to inspire trust, which we believe lies at the base of any successful collaboration.
4. Plunge into something new!
We love design – it's as simple as that. We can't stay in one "visual" place for too long!
We're always on the lookout for new themes, trends, fonts and shapes. Since it's crucial to update your image to reflect your ever-evolving business self, we decided that our 10thanniversary was a great opportunity to do just that – simplify our visual identity and honour our brand by giving it a new look that matches who we are today and adds some extra sparkle. We hope you like it!
What's changing?
1. Our logo & visual identity
In the spirit of modernising our image, we're replacing our "old" logo with a new, simpler and bolder one.
Jerry the frog is retiring! We're sad to see him go, as he enjoyed travelling the world with us to various translation conferences (Boulder, London, Warsaw, Bologna, Palm Springs, he's had a good life!), but we feel like trying something new that better reflects our business in 2021.
We're keeping our signature pink-based colour palette reflecting joy – because we love what we do, creativity – which lies at the centre of our designs, and kindness – because we believe our friendly, personalised approach is what sets us apart.
2. The website
Our web address remains unchanged at websitesfortranslators.co.uk but you'll now see an updated, more minimalist design that's clearer and easier to navigate.
You can browse our updated portfolio here and see what our clients say about working with us here.
And don't forget to subscribe to our newsletter to receive periodical news about upcoming offers and competitions! 
3. Packages and prices
We still offer our three flagship packages – Start-up, Pro, and Premium – but they now include a better-structured design and revision process, which enables us to make the whole process clearer, more efficient and stress-free for our clients.
We have prepared new Proposal and Welcome Packs, Project Completion Packs with tips, tricks and templates for marketing your new website, as well as guides for before, during and after the project.
Having a website is only the first step towards a successful digital marketing campaign so we're also giving each one of our website design clients access to over 10 Language Services Marketing Academy Courses, with hours of video content and over 350 pages of workbooks and spreadsheets to support your marketing efforts.
See our updated packages and prices here. 
See the selection of courses you'll get with your project here.
We still offer pick and mix quotes too, so if your needs are different from what the packages include, get in touch and we'll provide you with a personalised proposal!
Looking ahead
The last ten years have been quite an adventure – an adventure we're privileged to be sharing with you!
It's been ten years of serving you – linguists from around the globe, from beginners to seasoned professionals, from one-man and one-woman enterprises to small- and medium-size businesses, associations and training centres. Ten years of building unique translation and interpreting brands that help linguists attract more clients and cement their position on the market. We've made tons of decisions, released hundreds of successful websites, made a handful of mistakes (or as we like to call them – lessons!), made plenty of friends and drank countless cups of coffee in the process. 
What an amazing journey! Thank you for accompanying us, believing in us and supporting us throughout the years. 
Here's to the next decade! We hope it's even more productive, exciting, and eventful than the last one!