2021 marketing trends: What's relevant for freelancers? Adapt your tactics for the year ahead.
February 11, 2021
2021-02-11 18:45
2021 marketing trends: What's relevant for freelancers? Adapt your tactics for the year ahead.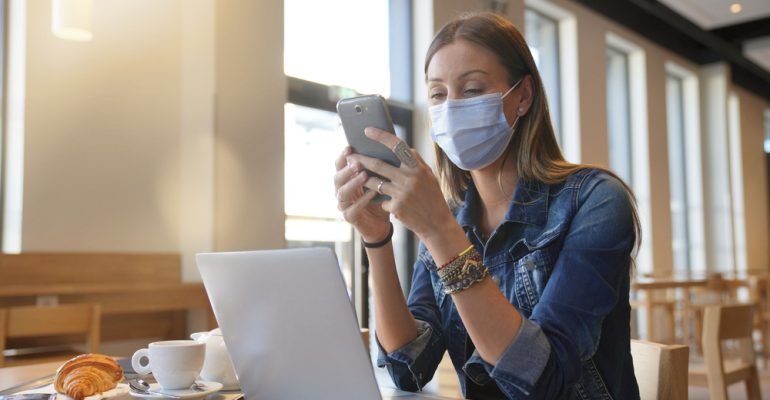 2021 marketing trends: What's relevant for freelancers? Adapt your tactics for the year ahead.
As a freelance translator or interpreter, copywriter or consultant (and generally, if you own any kind of business!), it's simply good practice to stay updated on marketing trends if you want to remain relevant and effective.
Even though most of us are trying to forget 2020, there is much we can learn from the last decade, and it's definitely going to play a big role in 2021 marketing trends.
After doing some digging, we've compiled a handy summary of what marketing experts say 2021 will bring from a digital marketing standpoint. Let's recap!
2021 in digital marketing means…
Enhanced customer experience
In 2021, the focus is on people.
"Marketing's north star will be evolving in 2021," predicts Caroline Tien-Spalding, CMO at Aptology. "Marketing has always been about understanding people and acting on that knowledge. A key difference in 2021 is that marketers are able to know more than ever. It's the rise of the psychologist, and the rise of the digital marketer."
So make sure your website, services and customer experiences are at the highest level. Freelancers who focus on customer experience and journey are the ones who can really see growth in their business this year. A lot of people may be able to provide the services you provide – but do their clients love working with them?
Do they love working with you?
Reply to emails swiftly, be helpful and polite, deliver high-quality services and try to get to know your customers better by communicating more with them and fulfilling their expectations.
Read this post for more ideas!
How to deliver extra value to your customers? 7 tips to win clients and keep them
You can also create winning customer experiences and map our your customer journey by taking our course:
Customer-centric approach – create winning customer experiences.
Email marketing
According to Natalie Jackson of emfluence, 2021 is going to be the year of email marketing.
"Email has already proven to be a reliable, consistent channel for building and maintaining relationships with our buyers," she says. "With so much uncertainty around when, how and where we can interact with our audiences, I believe that email will absolutely shine in the coming year."
For freelance translators and interpreters, there's no better time to start sending crafted emails that are timely, customised and customer-focused. Email is a quick and free way to communicate with your clients. Still, use that white space wisely in order to attract attention and receive enquiries. We are bombarded with emails every day, so yours needs to be super relevant for your potential client to respond.
You can also use email to send friendly and well-written messages to your current clients to express how much you appreciate them, inform them of your new services, rates, availability, updated website – there are plenty of reasons to reconnect.
Remember to address each email to a separate contact (no bulk emails here, please!) And try adding something personal to them to make them more targeted. Start crafting new emails to send out to prospects, too. Try out different approaches and different templates. Same rules apply!
If you want to know more about how to approach email marketing pitches, try our free 5-day course:
Virtual events
Virtual meetings, negotiations and conferences were extremely convenient in 2020 when the pandemic forced us to stay indoors and steer clear of in-person contact. This year they're going to be just as popular.
Anyone, anywhere in the world, can now attend online conferences and Zoom interviews without needing to catch a bus or plane. Remote simultaneous interpreting also really took off in 2020 and will prove to be just as convenient in 2021.
You can benefit from that in many ways – you can attend conferences that you wouldn't normally be able to fly to and create new connections this way, explore your niche topics and add to your CPD record, network and perhaps adapt your offer to this virtual reality.
However, as much as I love virtual events, I don't believe they will ever entirely replace in-person interaction!
There's nothing quite like sharing a coffee and exchanging a joke with the great people you meet at in-person events. Then again, with the state of the world as it is now, virtual events are well worth including in your regular marketing mix if you're looking to save time while expanding your network and gather new ideas for your career development.
Brand values
By brand values, I mean everything from putting the customer at the heart of all your business decisions to what you post on Twitter.
"Every ad dollar spent, every choice of channel and platform, every social post, every inch of shelf space, and every conference or trade show will be evaluated through the lens of what a brand's marketing decisions say about who they are and what they stand for," says Tim Linberg, Chief Experience Officer at Verndale.
This doesn't only apply to large brands. When you post something on your professional social media, are you posting topics outside the linguistics realm? Are you posting topics that are in any way relevant to your clients? If you're posting or sharing social or political posts, make sure you do it with a conscience.
Try to always put your customer, their pain points and their goals at the centre of all your decisions. Customer-centricity always wins – especially this year!
Equally as important: if your brand values resonate with your clients' values – something that matters a lot in a close brand and translator relationship – make sure you project those values to attract your ideal clients.
This article may help with determining your brand values and the direction of your branding:
How to Establish a Basic Branding Strategy that Works for You
Increased digital marketing spend
2020 may have been tough on a lot of businesses, but it hasn't stopped them from investing in digital marketing.
"We've found a digital innovation gap between what customers demand and what brands are currently capable of delivering," explains Bridget Perry, CMO at Contentful, predicts. "That's why digital leaders across industries tell us they plan to spend, on average, 25% more on digital in 2021."
In spite of the global pandemic, the world didn't stop.
Brands didn't stop selling and people didn't stop buying – they adapted, rearranged their priorities and companies found new ways to attract clients digitally – and freelancers shouldn't stop either.
As long as you have a good understanding of digital marketing and where your clients are, digital is the way to reach your clients more than ever before.
What works for you? What else would you like to try?
Make 2021 the year your marketing skillset pays off!