How to Establish a Basic Branding Strategy that Works for You
April 2, 2019
2020-11-13 12:07
How to Establish a Basic Branding Strategy that Works for You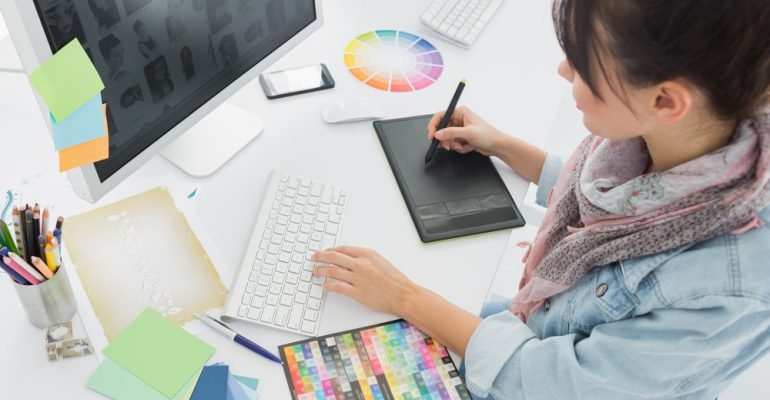 How to Establish a Basic Branding Strategy that Works for You
Branding is the heart of your marketing strategy. Your brand reflects your business values, differentiates you from the competition and connects you directly with your targeted clients. You don't need to build a brand, but prioritising its foundation will certainly strengthen your credibility and recognition. Above all, branding goes way beyond colours and logos!
An overlooked factor of branding is customer service, yet that's been my ultimate tool for generating a high response rate from clients. If you can give your clients a memorable customer experience, you've practically won their hearts for life – or at least, a very long time. By presenting yourself in a unique and attractive way, you can set yourself apart from the competition and attract more targeted clients.
Unfortunately (or rather, fortunately!), you cannot appeal to everyone. Even most big businesses can't! You'll need to determine your target audience in order to establish a loyal clientele. Ask yourself who needs your translation or interpretation services, how you'll be able to help them, and what benefits they'll get from using your services. Then you can start working on your branding strategies to reach out them in the most effective way.
Why get into branding?
Research suggests businesses have only 7 seconds to make the first impression. In those 7 seconds people can decide whether they want to get to know you better or just leave your website, profile etc. They won't necessarily know the quality of your work right away, so think of branding as a tool to introduce yourself.
Here are just a few benefits of branding:
You can control how people perceive you. If you create your brand yourself or with consultants/designers, you have full control over how you want to be perceived. This is what I love about branding!
There are lots of elements to branding and useful tools out there to help your brand say what you want it to say (in those first 7 seconds and beyond).
You have the opportunity to make your business more personal by injecting your own values and personality into your brand.
When your brand values are established, you will find it easier to target clients in the most effective way that is coherent across all your communications, which creates a feeling of integrity and trust in your clients.
Let's take a look at branding fundamentals that you can use to amplify your small business.  
Basic branding elements for your translation business:
Your business name and tagline
Names and titles can be really tough to think up. Start by grabbing a pen and brainstorm-doodling aka, write down anything that comes to mind. Sometimes ideas emerge, sometimes it takes a few more spider webs to get the juices flowing. Remember that your customers will be more likely to remember brands with an easy and fitting name. Don't overcomplicate it – is it easy to remember? Easy to say over the phone? Translation might be seen as "serious", but that doesn't mean you can't pick a fun name too! Especially if you're targeting advertising and marketing sectors. Also, remember to do an online research on your name for domains and trademarks in case you come up with something that already exists!  
Next to your website, LinkedIn and the like will be one of your most visible components. You may want to do it yourself or hire a copywriter to polish up your profile. Because a brand needs to be coherent across all channels, it would be a good idea to check that your profile reflects your business values: your logo, description, specialisations, writing tone – do they align with your other profiles, your website, email signature, invoices? As a business owner, you have the responsibility to make your profile look professional and trustworthy (with a sprinkling of individuality!). What can differentiate you from other English to Spanish translators, for instance?  
Your professional photography
Using the right images on your website and online profiles can increase your site's conversions and connect you more to your audience. To choose powerful imagery for your site, distinguish the emotions behind your brand and the emotions you want to provoke from clients. Let's say it's trust you want to install in the client. If you do your research, you'll discover that blue is the colour of trust and reliability. So, you might use shades of blue in your photography. You'll also want to avoid those cheesy, generic stock photos that undercut your brand's authority. Consider hiring a professional to take photos of you and your office and don't forget to smile for the camera! People trust friendly-looking people. According to a study, people favour photos of human faces in general. It breeds relatability – always an effective way to connect with clients.
Approachable, friendly, polite and conversational emails always get me. And that's exactly how I like to write too, because it feels comfortable to me. It's also a tone that attracts a huge majority of potential clients. Who wants to communicate with a robot? Or someone who never bothers to say "Hello" and just sounds plain rude? I personally also like to see smileys in emails, but there are different approaches to that one depending on your target audience and degree of familiarity with the person you're writing to. Reading such emails gives me the impression that the person is friendly and someone I'd enjoy working with. So, when writing your next email ask yourself – what if I received this email? Would I find it helpful and approachable? Be mindful of your tone of voice and that some things look different in writing. Sometimes it's good to soften your approach. But hey – this is something you can control.
Making everything smooth and seamless for a client triggers an almost instant bond of respect. How frustrating is it when you reach out to a company and it takes, like, 5 days to get a response? It just doesn't look professional. Besides holidays, illness, unforeseen circumstances and maternity, there's no excuse for lateness. You can quickly attract your clients by just "being there" and holding a swift conversation. Figure out the speed of response that works for you and keep it in mind when doing your daily emails.
Overall customer experience you provide
This is a big one. 86% of customers are willing to pay more for an exceptional customer experience. We live in an era of experiences. By 2020, it's predicated that customer service will overtake both product and price as the prime brand differentiator.
How can you make your overall customer service sparkle? Treat them how you would want to be treated. Be friendly. Give extra advice. Don't skip thank you cards and follow ups. Value your old customers. Welcome your new clients. Always try to think in the customer's head for clear perspective.
Design a Customer Service Process with added customer value and follow it.
Why did I leave this part so far down the article? Just to show that branding doesn't equal logo and visual design only. All those experiences and intangible things we talked about above are part of your brand and it's good if you work on the core of your branding – naming, taglines, values, mission, USP first – before proceeding into the design phase.
This will clarify what you want people to think of you and how you want to approach them. A lot of the first "7 seconds" will be based on the design and copy and having a coherent brand strategy will help you create an attractive design.
Remember that your brand should be coherent across these channels and customer touch points too:
Your CV

Your marketing pitch letters

Website

Colours of your branding

Your copy and writing style

Your phone responses and tone of voice

Email signature

Invoices

Social media
And more!
Where to start?
Work on the intangibles first then move into the visual branding and support it with your excellent customer service.
Do you put much time into branding? Do you find some elements more of a struggle than others? I'm always interested in hearing how people perceive branding and any strategies you find effective!
Let me know if you have any questions I can help with!