How to deliver extra value to your customers? 7 tips to win clients and keep them
October 9, 2019
2020-11-13 12:35
How to deliver extra value to your customers? 7 tips to win clients and keep them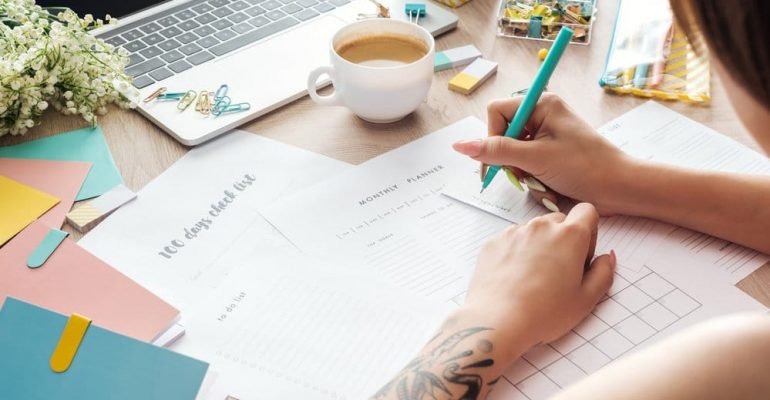 How to deliver extra value to your customers? 7 tips to win clients and keep them
Excellent customer service is invaluable for every business in every industry. Why? Because consumers, much like people in general, like to feel heard and appreciated. When a business makes the effort to be friendly, helpful and understanding, a customer feels a deeper sense of loyalty to the company and as a result, becomes a long-term client.
93% of customers would make repeat purchases with companies who offer great customer service.  
86% of buyers are willing to pay more for a great customer experience.
And by 2020, customer experience is expected to overtake price and product as the key brand differentiator.
While price and service quality are important factors in your business, making your brand more customer-focused will create a deeper bond between yourself and your clients.
So, if you're looking for a differentiator, that's a great one to add to your branding mix. Service-oriented businesses may be focusing more and more on the customer service, but that doesn't mean there isn't room for improvement.
Here are some little things you can do to deliver extra value to your customers and make your customer service SHINE!
Find out who your customers are
 Here's your chance to play detective. Start by researching your target audience and investigating those ideal clients. For instance, let's say you want to get in touch with the director of a marketing company because marketing is your specialisation. Google the director and employees of that particular firm, take a look at their online profiles, and learn as much as you can about them and their company before sending them a personalised email. Or, the other way around, if a client reaches out to you, make sure you carry out some research about them before responding. Then when you do respond, you'll be able to tailor your email to their needs and increase your chances of getting hired.
Maintain strong customer service ethics
Customers won't stick around long if they have to wait days to get a reply. In fact, 90% of customers consider an immediate response (10 minutes or less), as very important when they have a question. Obviously, that's not always going to be possible or realistic, but it's definitely imperative that you reply as swiftly as you can and don't leave them waiting too long. Try to establish certain rules that work for you and stick to them.
Write nicely
Your tone of voice matters A LOT in customer service. You're going to get a much nicer response to a friendly email than to a frosty email. I know it can be tough to control your anger when someone writes something unkind about you or your business, or has loads of amends to your text, but it's crucial that you maintain your professionalism at all times. For example, a potential client may tell you your services are overpriced. Don't hit the "delete" or respond with a lengthy rant.
Instead, you can acknowledge their feedback, thank them, and explain why your prices are set at the rates they are (quality, experience, time etc.). This is your chance to highlight the benefits of working with you to turn focus away from the price.
Above all, always check that your tone of voice matches the kind of vibes you want your clients to feel when communicating with you.
"Be a problem solver, not a problem creator" – thanks Caroline for that one!
Be helpful, suggest solutions and suggest words, but don't over-suggest things. For example, if you don't like certain words or guidelines that were already approved by the client, move on. It might just be a preferential change approved by someone who created the campaign and trying to prove them wrong will delay its release (of course it's different with real errors, typos etc. – go for it!). I totally understand where you're coming from but believe me, it's often just easier to accept the word as it is and move on. Instead, you can influence the text in other ways to the best of your abilities. Be flexible.
Of course this is just one of the examples! 
Be kind and understanding to your clients, offer extra advice that you weren't asked for and come up with solutions where needed but don't push too hard! Remember your clients are human too 🙂 
Keep the conversation going
Avoid bombarding people with information. It looks like you're desperate for a sale – which might be off-putting to potential clients. Instead, keep your emails relatively short and informative with open ended questions that require a response from the client.
The goal is to develop a rapport, so they feel comfortable with you and with using your services. It will also look less like an automated email and feel more like you're putting in the effort to understand the client's needs. 
Show them you care
Little gestures can go a long way in customer service. To create a truly personalised service, try sending thank you cards and special occasion cards to your clients. Not only will this make them feel remembered and appreciated, it will also refresh their memory and might land a new order from them.
Feeling unappreciated is the number one reason customers switch brands. Show them you appreciate them and they'll keep on coming back for more. On some occasions, giving little gifts like chocolates or sending something with your branding on it are great ideas too! 
Treat loyal clients to occasional offers
Keeping clients is equally as important (if not more!) as winning clients. Apart from delivering your usual, excellent service, add something extra once in a while.
Try offering them occasional discounts and freebies. Not that a quality service isn't enough. It is! But giving away discounts and freebies is certainly an easy way to put a smile on their face and maintain their loyalty with your brand.
How do you value your customers?
One key takeaway from this post is: Always invest your time into customer service.
64% of customers prioritise customer service over price, which means you don't need to undercut yourself in order to attract clients. It's further proof that great customer service stands at the top of the marketing hierarchy.
Taking care of your clients' needs and making them feel appreciated in addition to offering them high quality services will benefit your business in the long term.  
How do you keep your customers feeling satisfied?
Please share your own tips below!