Your USP questions and dilemmas, answered
April 8, 2019
2020-11-13 12:05
Your USP questions and dilemmas, answered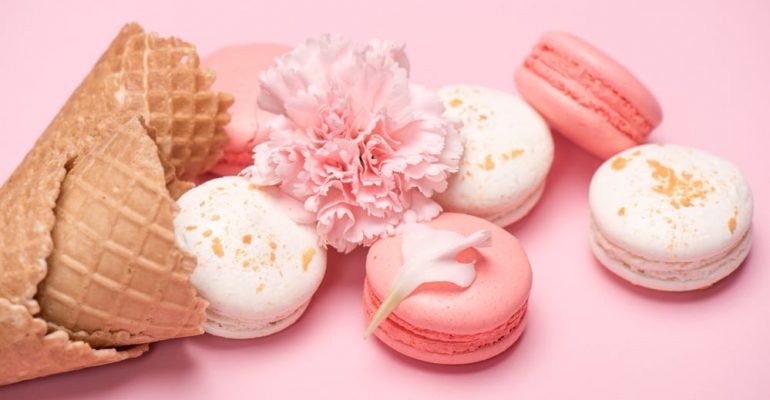 Your USP questions and dilemmas, answered
A unique selling point (USP) is what differentiates your business from others.  It's what your business stands for, what it becomes known for, and ultimately, what helps you land new clients. By pinpointing your company's USP – the earlier, the better – you'll find it easier to convey value and target clients. In fact, your whole marketing strategy will come more naturally and effortlessly once your USP has been cemented.
You don't need to be one in a million.
I know a lot of us feel like we have to offer something outstanding and otherworldly to earn the USP title, but that's really not necessary.
You can find your USP in all kinds of places.
Your strengths, your training, your experience. It could even be your speed of response. That would be a great selling point seeing that we all favour fast communication. It's definitely enough to position yourself on the market from your best side, a differentiator that clients and agency project managers would love, for example – and that's what your USP is all about.
Why having a USP matters
Identifying your USP requires some reflection and creativity, but it is a smart marketing tool for your business and the stepping stone for professional growth.
Two common USP scenarios pop up all the time:
The professional who attempts to stand for everything.
And
The professional who struggles to determine anything that makes them unique.
The problem with trying to stand for everything, is that you don't become known for anything. Lack of focus may actually confuse your clients. When you say, "I have the highest quality products at the cheapest prices and the best overall service" probably no one is going to believe you. Embrace superlatives, but avoid going overboard if you want to earn credibility from customers.
Likewise, failing to recognise any spec of distinctiveness about your company will produce the same results. You'll find it tough to build authority and attract your audience without showing clients why they should hire you.
Let's look at a couple of examples of clear USPs
And let's call them company A and company B.
Company A is a veterinary translation company offering translation, interpretation and transcreation services. Their USP is clear almost immediately: translations with approachability and empathy.
Landing on their homepage, a horse eye meets mine, followed by a Nelson Mandela quote, a splash of yellow, and a woman's smiling face.
Scroll down to the testimonials and the words "a pleasure to work with" and "most trusted" add to the overall feeling of warmth and friendliness. And that seems to be what this translation company is about.  
Let's consider a client – one who's looking to market a veterinary product to a US audience. He wants someone he can trust, someone he feels comfortable working with, and someone who understands his needs. This is an opportunity to put his product in front of a huge audience, so naturally he wants to make a lasting first impression. Inevitably, a strong and transparent partnership is crucial for his product to be successful. He only needs to look at the about page of this site to see a photograph of the founder smiling with her three dogs – another animal lover and someone who's really going to empathize with his needs. Why wouldn't he hire her? He wants someone who feels just as passionate about his product as him, which is why he'd prefer a company like this one that displays transparency, warmth, and empathy with animals, than one that looks totally corporate and on the distant side.
Company B is a technical and mechanical translation company and it also provides an excellent example of an effective USP. In this case: industry experience.
According to their site, they offer "professional translation by an industry specialist." They can translate everything from a machinery manual to mechanical training materials, and all of it is carried out by a mechanical expert. The USP is that the founder has physically worked with valves, seals, hoppers and trays, so they have a much deeper understanding of the field than a translator who offers mechanical translation minus hands-on experience. To sum up, this company can position themselves as super-knowledgeable thanks to their insider knowledge. Not all translators offering similar services can say that.
How to find your own USP
This is the fun part! I know it's tempting to put it on hold when you're starting out and focus on other pivotal factors like getting clients ASAP, but establishing your USP and basing your marketing strategy around it is essential. It will help you build your emails, mission, marketing pitches, website – knowing how to write about yourself and what to focus on becomes much easier once you've figured out your USP.
Here are some tips for finding yours:
Turn to your testimonials. They're often a great indicator of your USP. Read through them and see what customers mention the most about you. Could it be speed? Extra skills? Extra services you offer? Listen to your clients! There is no better indicator of your strengths than people who see your professional side and have done business with you already.
Make a list of your business's best traits. Then shave them down to the top two traits, features or benefits that really make you shine and that you want people to get to know. It could be your specific training or experience in the field, your time zone, delivery terms, speed of response, approachability, vast experience, brands you worked with etc.
Choose your USP. Make an executive decision. Decide how you want to be remembered by clients by determining your USP from scratch. Try to choose something that feels natural to you so that it's easy to maintain and shines through the services you provide.
Ask your friends and family – then tone it down by 25%. Sometimes, asking your friend or colleague to write something about you will uncover the best traits in you, also professionally. Still, you'll need to be careful of "family feedback." It's amazing that they love you and support you, but some of it can be too much or too irrelevant, especially if they don't know your target audience. Ask, but filter the responses!
Fulfil your target customer's primary needs. People want to know why they should hire you and how your services will benefit them. A good question to ask is what problem can you fix that not many people in the industry are fixing. Then go from there. You could also create a list of your target audience needs and problems, then establish how you can satisfy those needs and solve their problems with your services.
Have you discovered your USP yet? What do you think is the hardest part of finding your USP and do you have any tips to share on simplifying the process?