The World Might Be on Pause, But Your Translation or Interpreting Business Marketing Doesn't Have to Be
April 5, 2020
2020-11-13 12:29
The World Might Be on Pause, But Your Translation or Interpreting Business Marketing Doesn't Have to Be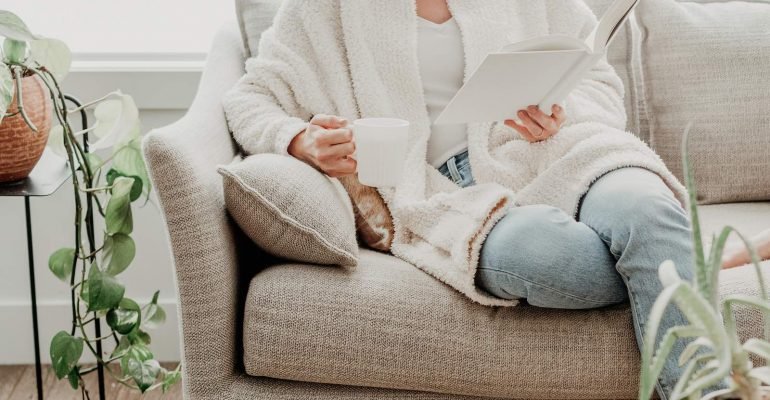 The World Might Be on Pause, But Your Translation or Interpreting Business Marketing Doesn't Have to Be
Are you feeling a little lost amidst the coronavirus pandemic?
Not sure if or when you should make business arrangements for translation or interpreting projects?
Or how you should continue running your business and keep up with your marketing?
I know what a difficult time it is and I'd like to share some practical tips with you on how to channel your feelings of helplessness into productive actions that benefit your business.
The world might be on pause, but sooner or later it will resume and that means keeping up with your marketing, so you lose neither current clients nor prospective clients.
Have your projects been postponed?
Revamp your business. Make small changes. Try something new.      
Now is the time to check off all those things on your to-do list you previously never had time for and jump into improving your business.
Here are a few ideas for inspiration:
You can…
Update your website

Write those blog posts! 

Research clients that you want to work with

Prepare a list of people you want to approach now and later on (depending on specialisations)

Write cover letters to be used depending on your client profiles

Develop your social media schedules and assets

Schedule social media in advance

Create a website

Fix your SEO

Create a "right now" marketing plan for the next 30 – 90 days (it might need to be revised according to the current events)

Create a marketing plan for when things start getting back to the new normal

Look into your financials and make projections and goals for next year
Do you find yourself spending a lot of time online, scrolling through social media while social distancing?
Sharpen your skillset.
Use this time to your advantage by investing in your personal development.
You could…
ONE: Master a new tool in translation or marketing (or both!).
Here are some easy marketing tools you can try:
(For LSMA Members: check out the Hootsuite tutorial, Canva tutorial, Trello tutorial and Facebook Ads tutorial)
TWO: Open or revamp your profile on social media:
Or…
THREE: Take an online course.
Choose from a selection of free courses on Coursera to sharpen your skills.
Scroll through a range of free learning content on Google Digital Garage designed to help grow your business. 
Want to delve into another field? Open University gives you the chance.
Are you not getting as much work as you'd like?
You can work to try and change that.
Nowadays you may need to put more effort into getting new assignments.
For example, if you're a translator or interpreter in the travel or hospitality industry, it doesn't necessarily mean you won't get any work in those fields, but you will probably receive a lot less as these industries take a huge hit amidst the coronavirus pandemic.
Saying that, research shows that 55% of US consumers say they 'may' or will 'likely' purchase a future holiday while social distancing during the coronavirus outbreak.
So, it doesn't mean the travel industry is out altogether.
That's why it's worth thinking about making a temporary shift and adapting your services to appeal to a wider or more thriving market. Perhaps your second or third favourite specialisation will have more work right now. Or the specialisation you don't really like that much but can provide perfect translation for. See it as a temporary adjustment and try to stay open and flexible.
Right now, some business, PR, and online communications could be more prosperous fields for translators and interpreters than others.
Medical, online gaming, tech, and software are also still in need of consistent language services.
It's worth offering other services or specialisations that are in demand right now, so you can keep up the workflow (of course, within reason and abilities!).
Do you also offer editing or subtitling services?
Can you also translate or interpret for apps, software or e-commerce?
Can you offer RSI interpreting or video interpreting?
Focus on those during this period, so you don't have to lose out on work. Some of those might also be a good idea to include in your offering for the future – like RSI or VRI.
And finally, keep on marketing!
A survey of 35,000+ consumers globally by Kantar discovered that only 8% thought brands should stop advertising.
 Don't neglect your clients – they still need you or will still need you in the near future. (Okay, some sadly won't but the new ones will!)
People still need your services, so it's important that they know you're there to help and support them. Don't disappear for the next 3 months.
Here are some ideas on how to maintain your marketing and business presence:
ONE: Email your clients and prospective clients
Communicate with them and let them know you're here whenever they need your help. Tailor your email to the current situation.
TWO: Simplify your services
Make it easy for your clients who are working from home to talk to you, review your work or receive documents. Be mindful, flexible and more patient!
THREE: Continue with your ads or social posts
Especially if you offer translation and interpreting specialisations in demand such as medical, online gaming, business or certified translations. You may want to adjust your budgets, but don't stop altogether.
FOUR: Do something kind
In good times and in bad times, be the kind of person you would want to work with. Offer discounts or offers for your translation or interpreting services (again, within reason!), or simply send an email to clients wishing them health during this health crisis.
FIVE: Try not to dwell on it
As hard as the situation is, in your professional life focus on your business and its future. It's not going away and neither are (most of) your clients. Keep your spirits up, continue running your business and put just as much energy into keeping it alive and thriving. Ensure it comes out of this even stronger.
You may need an adapted strategy for right now, but try to think long term.
Follow the business and economics news for your country and language pairs
31% of Italian consumers are using e-commerce 'more frequently'.
Ecommerce, online shops, online communications and SEO could be on the rise as more people turn to online shopping.
Stay updated so you can spot opportunities and step in with your skillset.
It will also allow you the time to re-evaluate what specialisations you want to work for the long-term.
How are you coping?
I really hope these tips will help you with your marketing and ensure your business stays aboard during this health crisis.
Instead of letting the coronavirus bring you down and overwhelm you, try embracing the opportunity to improve your business, learn new skills, or discover a new specialisation that you enjoy more than your current one.
Share your tips for coping through this crisis as a translator or interpreter!
Meanwhile, stay healthy and safe!