Sneak peek into the Language Services Marketing Academy!
June 25, 2019
2020-11-13 12:48
Sneak peek into the Language Services Marketing Academy!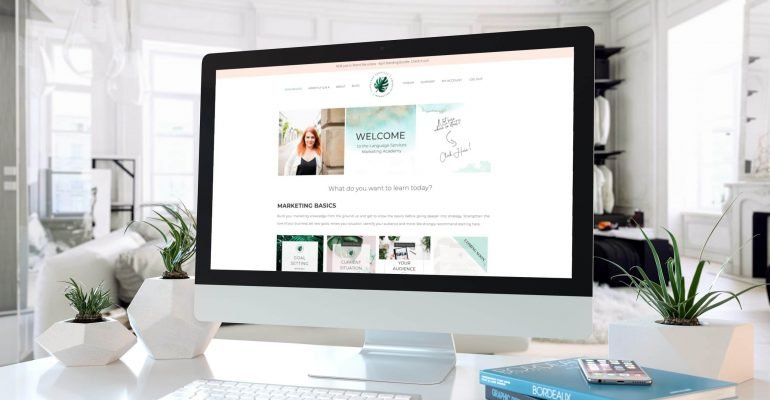 Sneak peek into the Language Services Marketing Academy!
Do you ever feel overwhelmed with things you're "supposed" to do with your business? I know I do sometimes. Running your own business is hard but it can also be super-rewarding and fun!
During my entrepreneurial journey I had (and still have) many moments when I'm just stuck or when my to-do list is longer than my holiday wishlist (and that's impressive!), but I also have learned a lot about how to overcome the overwhelm, get myself back on track, reassess and move forward.
When working with translators and interpreters over the last 8+ years (at Websites for Translators), I have accumulated a LOT of actionable answers to questions, requests, tutorials, advice that I now decided to share with a wider audience in the form of this blog and Language Services Marketing Academy. When I was doing my degree in Marketing and Advertising, I got to know so many business and marketing concepts, tools, theories, case studies that I could at the same time apply to my business and help it grow.
Studying and understanding marketing was one of the major boosts for my business.
I now see marketing as something that should be accessible to everyone in this day and age and I want to give small & medium translation and interpreting businesses like yours all the tools they need to grow their audience and profits. That's how LSM Academy concept was created!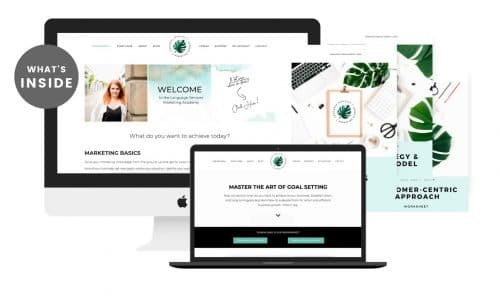 What is Language Services Marketing Academy?
A safe and secure space for freelance translators, interpreters and small LSP owners to learn and implement marketing strategies at your pace, with accountability partners and support group by your side.
Our streamlined monthly lessons on marketing, branding, online presence and more, will help you optimise your business to reach more targeted clients. By applying the concepts introduced in the Academy, you can strengthen your translation and interpreting business, build your brand and lay the foundation for sustainable business growth.
How does it work?
 I can reveal that there are two main levels of membership you will be able to subscribe to:
Monthly Membership – you can subscribe to the Academy for as long as you like, try it out and see how it works for you. Your membership will be automatically renewed each month. You can also cancel anytime. Since I will be releasing new pieces of content each month, the library will grow constantly, and if you join at a special launch price level, you can keep it for life until you cancel. This price will be revealed to waitlist-only subscribers, so let your friends know to get on it before the launch!
Annual Membership – you can invest in a full year-round membership and be confident that you have feedback and support by your side for the whole year round! There is so much that can be achieved in one year. By subscribing to the Annual Membership level at a waitlist-only price, you will receive 12 months of training for the price of 10 at a special launch price.
Plus, keep an eye out for the bonuses! ✨
Who is the Language Services Marketing Academy for?
Apart from the obvious – it is for translators and interpreters; I created this Academy thinking about:
Does that sound like you? 🙂 
We've launched now so you can benefit from a special launch-only membership price of $18.99 per month or grab a yearly membership and get 2 months free! 
Get all the details here.