My favourite marketing theories: Three go-to concepts you can use for your business
June 24, 2019
2020-11-13 12:51
My favourite marketing theories: Three go-to concepts you can use for your business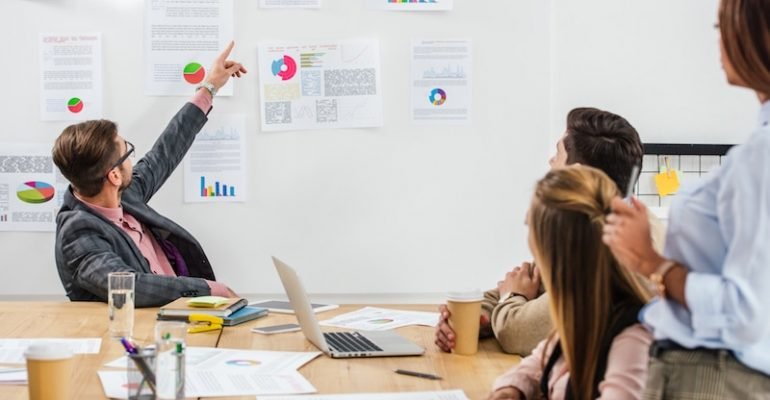 My favourite marketing theories: Three go-to concepts you can use for your business
Let's face it, posting random, one-off posts on social media isn't marketing. Behind every lucrative marketing campaign is informed research: an effected marketing theory, utilised to review current situations, numbers and facts in order to make better business decisions. There's nothing random about it!
Theory? How dull…
Actually, it really isn't! Marketing theories help so much in making every day decisions. I know some of them by heart!
See, there's years of research behind marketing that, when properly implemented, create results for businesses all over the world and can create movement in your business too.
Besides helping you make daily decisions, marketing theories also assist in dissolving current problems and sparking fresh ideas on what to do with your business.
Let me show you three open marketing theories you can adopt for your own business strategy, so you can unlock new ideas and opportunities.
SOSTAC Marketing Model
Perfect for: Businesses wanting to implement a working business plan from start to finish – and again.
SOSTAC is a marketing model created in the 1990s by PR Smith. It is an acronym for six key areas of marketing:
Situation
Objectives
Strategy
Tactics
Action
Control
Situation examines where you are now to provide an overview for your business (i.e. how many existing customers, customer profiles, your business environment etc.).
Objectives solidify your mission and goals for your business so you know where you want to be (i.e. appeal to a wider audience in a new specialisation of your choice).
Strategy paves the way to fulfil those objectives to show you how to get there (i.e. find out where your audience is and how you can appeal to them).
Tactics cover the details of strategy and tools of the digital mix to achieve your objectives (i.e. join groups on Facebook, advertise on Twitter, post on forums).
Action focuses on bringing your plan to life and execution of the plan (i.e. execute those tactics).
Control is the monitoring of your performance to help you stay on track (i.e. Are you getting response from groups and forums etc.). 
SOSTAC encompasses the whole marketing cycle from planning through research, implementation control etc. It's a very holistic approach that helps you understand cause and effect. It makes you educated about your own business and situation, and it includes all aspects of it. You can implement it periodically, especially if redesigning your business or starting fresh!
SWOT Analysis
Perfect for: Businesses wanting a quick review of their current situation.
SWOT analysis is a briefer planning technique used to identify:
Strengths
Weaknesses
Opportunities
Threats
It's simple and effective and especially convenient as a go-to tool to review a current situation quickly. It can be applied to any business, anytime, anywhere, at any point.
Let's say a new translation or interpretation business suddenly pops up on the web that's exactly in your niche, offering the same services, and with a new, fun and fresh approach and excellent software. This would be a situation in which the SWOT analysis would be highly relevant to help you stay on the top of the game. Of course, new competition doesn't always warrant changes, but if there is an immediate change that could influence your business, SWOT is a handy device.
Swiftly, you can evaluate how to make use of your strengths (i.e. experience, excellent customer service, high quality translations etc.), overcome weaknesses (i.e. struggling to handle workload, lack of exposure on social media channels etc.) make use of opportunities (i.e. recruit new employee/s, post more or advertise on social media etc.) and establish how to minimise threats by using your strengths (i.e. emphasise your experience and testimonials & social proof in your CV, online profiles, on your website etc.). 
I strongly encourage you to try it! It's one of the simplest analysis but it's great to start from and really gets you into the business mindset. 
Ansoff Matrix
Perfect for: Businesses that feel stuck and need fresh ideas.
This is definitely a winner for me. Ansoff Matrix is a strategic planning framework developed by Igor Ansoff and used to help businesses devise strategies for expansion. He outlines four growth alternatives for progressing your business (which I've modified somewhat for your benefit):
Market penetration: how can you sell more translation or interpretation services to your current clientele? (i.e. alter working hours, offer faster turnaround, hire help etc.)
Market development: how can you tap into new markets? (i.e. new specialisation and different types of strategies to reach them).
Product development: How can you improve existing language services? (i.e. request feedback from customers, improve customer service, add a new service etc.)
Diversification: How can you enter new markets with new services?
This is what I use whenever I'm stuck and in need of inspiration. It is essential for building a bulletproof strategy and/or multiple streams of income and/or just a portfolio of services to offer your clients. It is particularly useful for translators and interpreters, as it will help you see what you can do and introduce concepts of adding new services to the offer or diversification.
I love it because it gives you fresh ideas on what to do with your business. I had ideas in each one of those (and still have), so I feel safe that if one idea doesn't pan out, I can shift the strategy quickly. Whenever I'm stuck I'd get a business-minded friend and draw Ansoff matrix on paper to generate ideas. And I recommend you do the same! 
Which brings me to another point: find a partner to do it with. Two opinions are better than one. Plus, it's more fun!
What's your favourite marketing theory?
Have you ever used any of those marketing theories before in your own business plan? If so, how did they pan out for you?
Or do you have any other marketing theories you can't be without?
I'd love to hear what marketing theories you're using right now and how they're benefitting your business!