Customer feedback: Why you need it & how to get it + 3 free tools for creating your own surveys
July 3, 2019
2020-11-13 12:47
Customer feedback: Why you need it & how to get it + 3 free tools for creating your own surveys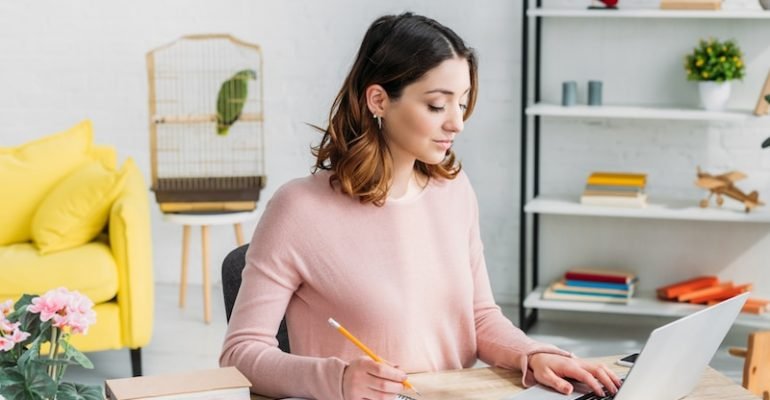 Customer feedback: Why you need it & how to get it + 3 free tools for creating your own surveys
Customers used to base their loyalty on product or price. Today, they tend to stick with the companies that provide great customer service and overall experience. But how do you know if you're truly leaving your customers satisfied?
Feedback!
That's the way you will get to learn, develop and draw in more clients.
Feedback, whether good or bad, always assists in constant business growth. If it's good, new potential customers will be more likely to use your translation or interpretation services. If it's bad, you can always see it as a way to improve on your services. Without feedback, it is impossible to streamline your services and make your business as successful as it can be. Because how else will you know?
Besides that, displaying testimonials on your website and online profiles can and is proven to also encourage more people to get in touch.
Did you know: 85% of consumers claim they read as many as 10 reviews before being able to trust a business.
Too few translators ask for feedback
I know some translators do this already, but unfortunately too few. Understandably, if you're just getting started with your translation company, you probably won't have many to brandish (you can still ask your tutors, your colleagues, collaborators!), but if you've been translating for 10+ years and only have 3 testimonials and the last one is dated from 5 years ago, potential customers may not feel very confident to make that first contact.
Start asking!
Take look at the research:
88% of consumers trust online testimonials as much as personal recommendations.
It just goes to show how powerful testimonials can be in influencing consumers. You could be missing out on a lot of leads just by neglecting feedback.
Here's why it's important to know your customers feedback
Once you know what's working and what's not, you can distinguish areas for progression. This will enable you to provide better quality services that please your customers and ensure they return in the future.
Who doesn't want to hear good things about their business? So even if you do get some criticism, it's always nice to hear the positive aspects about your business. For those times when you're feeling a little stressed and overwhelmed, reading through your positive testimonials helps A LOT!
Display testimonials on your website, give clients social proof
It always looks good to have plenty of testimonials on your website and online professional profiles, as it supplies clients with proof of your capabilities and skills as a translator or interpreter. Plus, it amplifies your chances of getting hired!
Find out what you're good at IN YOUR CUSTOMERS EYES
When you're so engrossed in your business, it can sometimes be extremely difficult to take a step back and see things from another's perspective. Luckily, testimonials can realign your focus and help you see your strengths and weaknesses.
Display stats on your website, look even more impressive
Stats like "100% of customers would work with me again" and "I asked over 1,000 Polish speaking buyers and 83 per cent of them were more likely to buy a product or service accompanied by my content" … these sound convincing, right?! That's because they're real life examples of customer collected data. You can do this too by asking and researching your audience. Collecting data and displaying it on your site is really powerful tool that can convert visitors into long-term customers.
Having great testimonials is one of the best ways to get more referrals. Customers want to hire companies with a good reputation. They wouldn't risk giving their business to a company without any evidence of what they can do. By brandishing positive reviews on your website, you'll give new potential clients a good reason to hire you and word of mouth will spark more referrals. 
Build a robust reputation
The more positive testimonials you have, the more trust it installs in potential clients. It's a highly effective way of building a strong reputation in the industry, which also has great competitive advantage.
How to gather feedback
There are numerous ways you can collect feedback from customers and you should. Not everyone will give you one, but many will! You don't ask = you don't know.
My favourite way of getting feedback from clients is by creating a survey.
Create a simple and short survey with only a few questions – ideally a yes or no survey or a choice from 1-5 (an opinion scale with 1 being very happy with the service and 5 being very unsatisfied with the service for example) + a space for testimonial so that clients can leave more personalised thoughts. Then you can just send the link after the job or project is finished and it won't take long at all. Don't make it too long or complicated, as this will heighten its chances of getting abandoned and snowed under in their inbox.
Here are three of my favourite tools for creating one:
TypeForm – TypeForm is ideal for creating surveys, polls, questionnaires, quizzes and more! It's simple to use and can take only a couple of minutes to make something that looks wonderful. Best of all, their basic plan is free and pretty much offers everything you need (at least in the beginning): typeforms with a maximum of 10 questions as well as different question types such as multiple choice, dropdown, short and long text, Yes/No questions, opinion scale and more. 
SurveyMonkey – You can use SurveyMonkey to create customisable surveys that look professional to your clients. Thanks to its easy-to-use interface, it won't take you long to get adjusted to how it works and started with your first survey. Plus, there are over 100 ready made survey templates for you to choose from. The free plan allows you to add a maximum of 10 questions per survey – frankly I think that's more than enough for quick customer feedback. 
Google Forms – You could even use Google forms to create your own survey which is pretty self-explanatory and completely free.
There are lots of useful tools out there!
Do you have any recommendations for gathering customer feedback? Are there any specific tools you use for creating surveys? Do share!