7 marketing tactics for your translation business that you can start implementing right now
September 24, 2019
2020-11-13 10:57
7 marketing tactics for your translation business that you can start implementing right now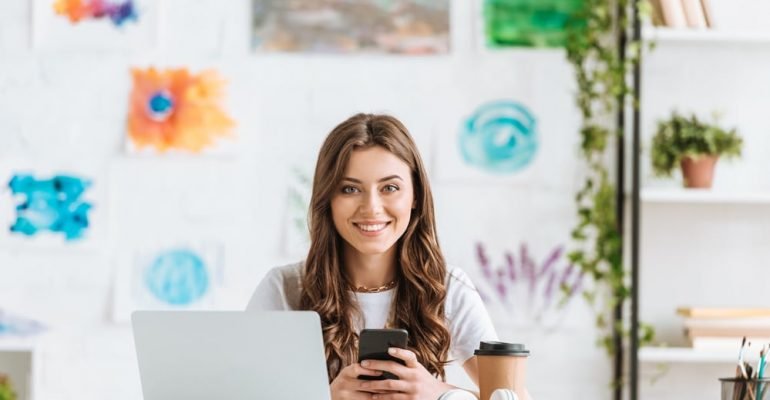 7 marketing tactics for your translation business that you can start implementing right now
Marketing is to a business what water is to plants. It's what keeps your business alive, thriving and continually growing. If you're struggling to get clients and a steady flow of work, the easiest way to change that is by creating a marketing strategy (and implementing it!).
To get started, let me show you several easy marketing tactics you can start implementing today. Regardless of your budget, there are plenty of ways you can promote your business and start attracting new clients.  It all starts with making people aware of who you are and advertising in the right places!
Here are several tips to get you started:
Give your LinkedIn profile a boost + start connecting
With over half a billion members, you've instantly got a huge audience to market to and communicate with on this professional network. Just make sure your profile looks professional before you start connecting with potential clients, HR managers and other translators and interpreters.
Then when you reach out to people, they'll be able to check out your profile and see what you do quickly and efficiently and possibly visit your website or send you a message.
Direct messaging with potential clients can be very valuable. You can introduce yourself and what you do and compliment their business idea, latest post or initiative so that it doesn't just look like a one-sided, business-oriented conversation. Think of ways you can engage that work for you. 
Believe it or not, email marketing has a higher engagement rate than social media marketing – 3.71% compared to 0.6%.  
I love email! Reaching out to direct clients or HR departments via email is a great way to initiate conversation and make others aware of your amazing business. Need some help crafting the perfect pitch? Here's how to write an email that generates a response.
Don't forget to have a follow up technique in place if you don't hear back within the first week. And the best part? It's free!
 How nice is it when you get something through your letter box? These days, quality "real post" marketing is rare, but see this as an opportunity.
If you're targeting small or medium businesses, you can really make your mark by physically sending your CV, business card, brochure or a promo item via mail. Write a note. Be personal. It will show potential clients that you're not just proactive in your marketing efforts, but highly creative too. This can work especially well if your target audience is creative industries (marketing, travel & tourism, hospitality etc.) but everyone appreciates quality effort!
The other day I saw a billboard in London for a medium sized translation company. They're not huge and they're not super branded. But they'd clearly carried out their target audience research and as a result, strategically placed the ad in a very multilingual area of London – a perfect location for this kind of service.
You could do the same. It doesn't have to be something as big as a billboard, but paid advertising in general can be extremely powerful provided that you've researched your target audience and placed the ad in an area or publication in which your audience will see it. That could also include local publications, industry magazines of your target market, or directories.
Google Adwords, on average, offers a 200% return on investment. It's especially effective if you offer specific services such as blog post translations or certified translations, rather than just general translations, so your ads can specifically target people searching for those services.
If you have a reasonable budget and tailor your ads according to your core audience, go for it – you'll start attracting clients to your website right away.
Try Facebook ads & added value
Facebook and LinkedIn are other good places to post an ad, if you want to advertise to more people and include more visuals than in Google ads.
What to advertise? You'll definitely attract more clicks and signups if you can offer visitors something of value like a free ebook on marketing techniques or on expanding their business into multiple languages. Alternatively, how about offering a free consultation or a review?
On Proz, LinkedIn, and on other online directories including industry, business, and local. You'll dramatically increase your visibility and credibility. How about chambers of commerce or different city business networks too? The options are endless.
The most important thing: make sure you're easy to find. There's no better way to expand your presence and grow your business than by being present – wherever your target audience is! 
Claim your FREE marketing review workbook
I hope you've found these marketing tactics useful! Do you have your favourite tactics that works for your translation business? Share in the comments!
In order to best implement your tactics, we recommend mapping out a solid marketing strategy which will enable you to focus on winning and keeping customers for the long term.
Need some help planning your marketing strategy?
You can grab your free copy of our Marketing Review Workbook! It's a 24-page worksheet with useful tips and tricks to help you get on track, prepare for future planning, and spark new ideas for a more systematic marketing of your business. 
Happy planning!