How to position yourself as an expert: 9 reputation magnifiers you can start implementing right now
August 21, 2019
2020-11-13 12:41
How to position yourself as an expert: 9 reputation magnifiers you can start implementing right now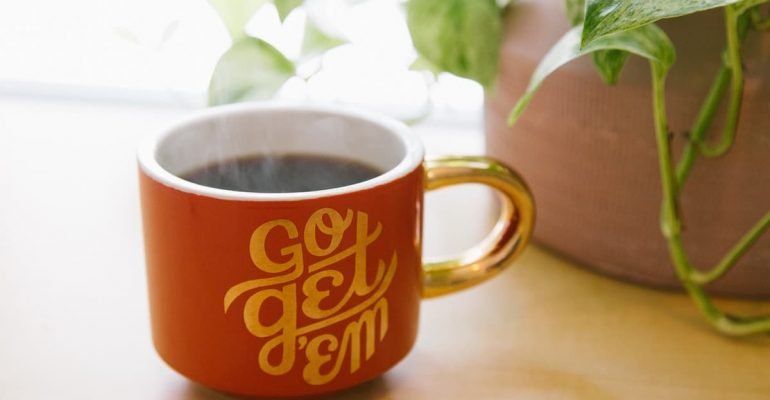 How to position yourself as an expert: 9 reputation magnifiers you can start implementing right now
Having a translation degree and over a decade of translation experience often doesn't instantly make you recognisable as an expert in your field.
I know that many translators struggle with positioning themselves as experts, becoming more visible and putting their offer out there. I find that translators and interpreters are usually a super educated and clever group of people and I always learn something new from every one of my clients. I couldn't ask for an audience who puts more emphasis on CPD and professional development!
But how to convey all this to your clients?
It's the way you present that information.
To be seen as a go-to expert in your field, you need to create a positive customer perception and lasting impression in your customers' minds. You need to build an image of yourself that screams authority and credibility.
Did you know about the customer perception theory?
It's a marketing concept that focuses on a customer's perception of a product or service which can be affected by advertising, social media, reviews and other channels.
Everything from your website to how you write emails to your professional photos can shape a customer's opinion of your business. That's why it's super important to highlight your skills and experience in a strategic way that will help impress potential clients and get your name out there as an industry expert, at the same time making sure that it is displayed in a clear and attractive way.
Draw on your own experiences
Think back to the last time you used a professional service. Why did you hire the person you hired? What research did you carry out prior to hiring that person? What was it that made you feel like this was the person for the job? A professional looking website perhaps. Impressive testimonials. Informative articles. The list goes on.
Here are several strategies you can focus on to magnify your reputation in your translation and interpretation specialisations:
9 reputation magnifiers to position yourself as a pro
Compelling content and guest posting
A good way to position yourself as an expert is by writing articles on your subject matter. It shows that you know your subject well. 72% of marketers claim content marketing boosts engagement and has increased their number of leads.
As opposed to keeping your website static, you could also add a blog and try posting a regular flow of compelling articles to demonstrate your specialised knowledge.  Alternatively, start guest posting on other websites or publications that your clients read to build your reputation as an elite linguist and bring new people to your site. And don't forget to share your thoughts on LinkedIn and other social profiles when you do that!
A professional, polished website
A website is a great way to present all of your information i.e. your portfolio, a compelling landing page, testimonials, contact details etc. in one space. Your online shopfront. Today, people expect businesses to have a website (97% of consumers go online to find a business), so that they can find out more about you and purchase your services. Without a website, you could be losing business.
And it's not enough for it to be informative. It also needs to look good. Did you know that 38% of people will leave your website if it doesn't have an attractive layout or design? As a linguist, you may not have a physical store front, but you need to treat your website like one and pay attention to the finer details that will affect customer perception.
Being part of a translation and interpretation community such as CIOL, ITI or ATA  enables you to establish a profile with your accomplishments, as well as meet new clients. It gives others the impression that you're highly integrated in the translation and interpretation community and passionate about what you do. It adds credibility plus can increase your chances of being found via their directories.
Strategically selecting your projects
In order for clients to perceive you as an adept and authoritative linguist, aim to get more projects in your specialisation/s and display key projects on your website, LinkedIn and other professional profiles to validate your skills. If you don't have much to display yet, don't worry. Practice as much as you can in your specialisation/s so you can start positioning yourself as a knowledgeable translator or interpreter in your field, align your image to your specialisations and impress clients further!
Expertly positioned online profiles
Like a website, your online profiles give potential customers a glimpse into your professional background. What's the first thing you do when you first start working with someone? You Google them. You track down their online profiles to gain a better understanding of who they are and what they're like. Do they really have those 10 years of experience in medical translation they claim to have? Are they even a real person?! That's why I can't emphasise enough the importance of creating a streamlined and informative LinkedIn profile that goes together with your CV, website and other assets.
Make it speak for itself with a well-written summary and a chronological, detailed timeline of your work history to show potential customers that you are indeed an expert in your field. Which leads me to another key point: Don't forget to cross link so visitors can always find your website. 
Attending networking events gives you the opportunity to connect with other translators and potential clients. Remain polite, conversational and professional at all times to leave a positive impression in people's minds. You could also try public speaking to highlight your strengths and attract interest from your audience. And of course, take a lot of photos to document your participation in industry events and conferences (not only from translation industry but especially your clients' industries) to further boost your profile.
Coherent branding strategy
As a business, what is your purpose? What do you want to represent? This is the question you should ask yourself in order to begin developing a coherent branding strategy. Essentially, it's about digging deeper into your business and figuring out what your objective is, who your customers are, and how you define long-term success. Based on that you can choose a branding approach that works alongside your goals. Once you've established a branding strategy, you will find it much easier to create visual branding assets and target the right customers to reach your long-term goals.
Building credibility starts with customer testimonials. 94% of customers read online reviews before purchasing a product or using a service, which proves how much more authority and respect you can earn just by displaying testimonials on your website and online profiles. It's always good to ask every client for a testimonial so you can build your reputation and install confidence in future clients.
Whether it's for your website or your online profiles, professional imagery reflects your brand and ultimately, your services. Clear, high quality photography demonstrates the credibility of your company and installs trust in customers. There are so many websites using stock images that I've seen time and time again. Some stock photos are okay, but with the right mix of real-life photos at least when it comes to you and your team!
Maybe a nice mix of personal and free/paid creative stock photos would suffice? Test it!
Are you presenting yourself like a pro?
Do you have any tips on how you position yourself as an expert? Are there things you've done that haven't worked and you'd suggest not doing? Please do share your own personal experiences!