Q & A session library
September 6, 2020
2021-01-16 17:21
Q & A session library
Q & A session library
Over 32 business & marketing questions answered!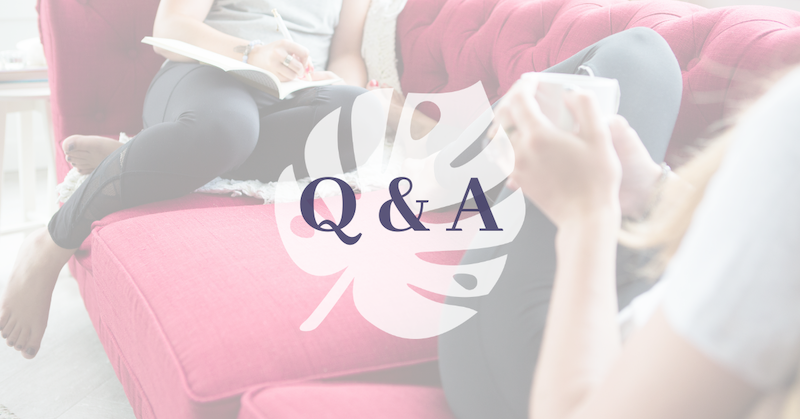 This unique bundle is a special collection of all past Q & A sessions in the previous version of the Language Services Marketing Academy.
Full of practical advice, useful links, and tools, in a more relaxed format.
Here, you will find the answers to:
– How to find the right contact person to address when sending email campaigns?
– How to be less pushy when marketing your services?
– When is it best to ask for feedback/testimonials?
– How to market to different audiences?
– Do you think that blog is necessary to attract customers to my website?
– What's the best way to find texts which are suitable for your portfolio?
– How to follow up with my e-mail marketing campaign?
– What are the online marketplaces that you use? (discuss here!)
– How to use keywords on LinkedIn?
– Should I approach my selected potential clients by real post or online? Or both?
– How to start your first email campaign?
– What do you think about Mailchimp as a marketing tool?
– What are the basics of a website's SEO? What should I pay attention to?
– Do you think Twitter is a good marketing tool for translators?
– How to encourage people to give testimonials or reviews?
– Do I have to display photo credits when I download photos from Canva and other sources?
– What picture banks do you recommend?
– I still have a day job while working as a translator part-time. How do I approach my LinkedIn profile?
– Do I need to create two websites if I have two distinct specialisations such as technical and marketing?
– I find it hard to find time for marketing. What do you recommend?
– What is your experience with Facebook Page marketing for translators?
– Do all my photos have to match/be the same on all social profiles, website & email signature?
– How do I tell an "old" client that my rates have increased since the last time we worked together and I can't do any more work for rates we agreed on few years ago?
– Can you recommend software for email newsletters? I don't like Mailchimp!
– I have a list of client email addresses. Do I have to ask their permission to start sending them newsletters?
– What could I use Instagram for? I don't feel like I could directly find any clients there but I like the concept!
– How can we measure the results of our (marketing) translation after delivering to the client? How do marketing agencies do that?
– Can you recommend a nice (ideally free) tool for making short Instagram videos?
– What do I need to do to make my website GDPR compliant? What are the basics?
– I was planning on repositioning my business this month and now I feel a little lost – now knowing how things are going to continue in the near future makes working on something like a marketing plan and trying to contact potential clients etc. feel futile. Have you got any ideas for how to deal with these peculiar times in terms of marketing?
– I would like to open an Instagram account for my translation business. Can I mix posts for clients and colleagues?
– I launched a website but haven't had a contact enquiry from it yet. What can I do to boost its visibility after launch?
– Should I list all my specialisations on my website as I did on my Proz profile or should I focus on only a few?
– My client wants me to lower my rates by 30% because of Covid-19. How do I respond?
We will keep adding any future Q & A's to this bundle.
Grab a cup of tea, coffee or hot choc and dig in! 
Duration: over 140 minutes of video + extra links & content
Required implementation: from 1 to 15 hours – depending on what you're trying to find out and achieve!