Masterclass: 10 steps to effective website SEO
October 28, 2020
2021-01-16 18:12
Masterclass: 10 steps to effective website SEO
Masterclass: 10 steps to effective website SEO
Grow your business with SEO – SEO for Translators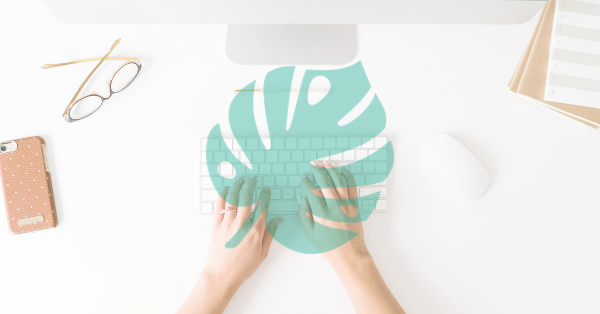 This comprehensive 10-step bundle will help you optimise your website to increase relevant traffic -> enquiries -> profits.
Build your own Search Engine Optimisation strategy and understand how SEO works, so that you can use it to your advantage, grow your business and advise your clients when working on multilingual SEO projects.
Goals for this bundle:
Learn the basics of SEO (what is SEO, what counts towards SEO, what are meta titles and descriptions and how it all works together)
Get to know the factors that influence your SEO ranking
Learn how to look for and choose your keywords and master keyword research
Optimise your translation business website in 10 steps
Become better equipped to help your clients with multilingual SEO
What exactly is SEO?
I'm sure you've heard the term "SEO" more than once by now — and in many different contexts: "generating traffic", "inbound marketing", "getting to the first page of Google" and so on…
The term itself and some of the optimisation practices have been a source of many misconceptions for years now.
For quite a few people, SEO represents an elusive term that roughly translates to "getting on the first page of Google" — an incredibly broad goal.
Everybody knows about SEO, but it may be hard to get your head around it as it is quite a complex topic. This often leads to misunderstandings between web designers, SEO specialists and their clients.
In this module, we will look at SEO strategically.
We won't bore you with descriptions that are too technical or too irrelevant to what you want to achieve, but we have selected just enough key content so that you can understand the mechanisms behind search engine optimisation and how to use them to your advantage.
We will go through the optimisation process step by step so that you're aware of what contributes towards SEO and so that you can implement it on your own translation or interpreting website.
So jump in and let's work on optimising your online presence!
Some of these tactics — like keyword research for example — can be applied to your other online profiles as well in order to boost their effectiveness.
Whether you're just starting out with SEO or want to consolidate your knowledge and boost your SEO efforts, I'm sure you'll have a lot of fun learning how to optimise it for the benefit of your business and your clients.
A well-implemented, consistent SEO strategy will result in sustainable business growth and maximise your profits over time.
Ready?
Choose your access level in the panel on the right and
let's do it

!

Duration: approx. 107 minutes of video + workbook & additional links

Required practical implementation: 5 – 20 hours