Think Marketing's Overrated? These 7 Points May Change Your Mind
June 12, 2019
2020-11-13 12:55
Think Marketing's Overrated? These 7 Points May Change Your Mind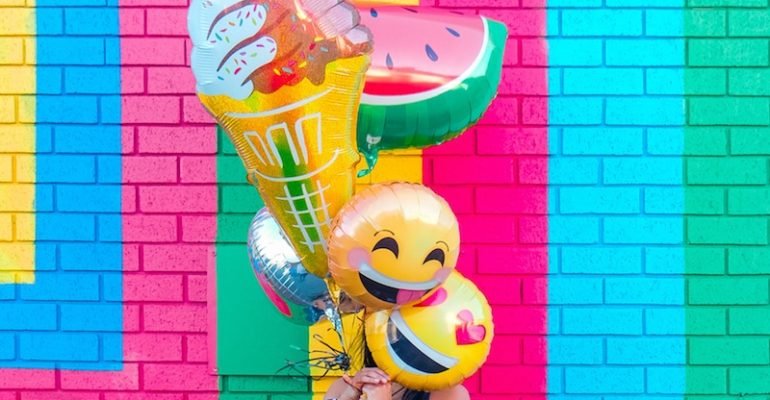 Think Marketing's Overrated? These 7 Points May Change Your Mind
You may associate marketing with sleazy advertising and overhyped taglines, as unfortunately the power of marketing has been used and abused for years now.
But actually, marketing is a fundamental element in your business plan. If you want to grow your business and make it visible to your target audience, the fastest way to get there is through effective marketing. And that includes both digital marketing and offline, more "traditional" marketing: social media, content creation, email campaigns, online and magazine ads, real letters, face to face networking etc.
If you're not entirely convinced whether you should use marketing yet (the short answer is – yes!), try discovering and befriending a different side of marketing – a fun, helpful and engaging opportunity to meet people and expand your business without breaking the bank.
Your business will grow
As amazing as your translation and interpreting services may be, without marketing efforts, nobody will get to hear about them. Marketing helps get the word out there about your business and create awareness among potential customers.
What works?
Based on last year's research, content marketing is the most effective marketing technique for raising your credibility. Best of all, it generates three times as many leads as traditional marketing and costs 62% less!
Social media comes in at a close second, with almost 90% of marketers claiming social marketing efforts have not only increased business exposure, but increased traffic by 75%.
And of course, we can't forget the power and necessity of email marketing, especially for freelance and small businesses. 66% of consumers have made a purchase online as a result of an email marketing message. Social media might seem like the new kid in town, but email marketing isn't dead yet!
By showing how your business is relevant to your audience's needs, through web, video or social media content, you'll entice more targeted visitors to your website and get a chance at converting them into paying clients and ultimately, grow your business. 
And the best thing is…
You don't need a big budget
You have a plethora of free tools out there to get started.
For social media scheduling, try Buffer, a forever free plan that enables you to schedule ahead 10 posts per network. To create beautiful, eye-catching designs, sign up for Canva. You can make everything from banners to planners to social media headers on this platform, which you're free to use for personal and commercial purposes. Making marketing videos has never been easier thanks to Wistia, which adds call-to-action buttons and tracks how far people make it through your video.
And of course, don't forget Google Analytics to access valuable information about your website (daily traffic, which of those people sent a contact form message, where they come from etc.) – which is also free as well as Google My Business map entry to gather valuable reviews.
Even if you do need help with some aspects of marketing, such as effective copy for your marketing emails for example, you can tap into your network for reliable recommendations and invest in convincing text but still use a free provider like Mailchimp to automate the email part of your marketing.
There are just so many tools to choose from!
It's proven to bring more profit
Leveraging tactics like SEO, infographics, and other marketing content to compel clients to make a purchase drives return on investment (ROI). Even just publishing one blog post per month can be enough to acquire at least one customer.
A profitable marketing tool for small businesses is still email marketing. Did you know 8% of businesses achieve more than half their sales through this marketing avenue? Even more significant, 59% of marketers state email as their biggest source of ROI.
Naturally, you'll need to produce an attractive sales letter or other marketing-related material for a successful comeback to occur, but you can use the free emailing tools or you could always hire a copywriter to do that for you. It will pay off later down the line.
You can be as creative as you like
Marketing can be a fun and creative outlet for you.
Feel free to mix and match theories, approaches, tools and designs. Let's say you want to pay for a magazine ad. You could either create the visuals yourself in Canva or hire a professional to do it for you. Then, you can use the same banner on social media ads to examine which delivers the best results.
Alternatively, get creative with your email marketing by testing different marketing messages and segmenting your recipients and see which messages convert better/get better response.
Or maybe you have some "warm" leads who would love to receive something in the post together with your leaflet and invitation to chat? Or maybe a small thank you card can turn into a next 20k words assignment?
You can choose how you want to be perceived
Don't leave it to chance. Take control over how you want to be perceived by your clients.
That means truly understanding what your brand is about and how you want people to think of you, then taking those aspirations and translating them into marketing material.
Do you want to be perceived as modern, serious, fresh, adventurous, fast, energetic or vibrant? Put words like "professional" and "experienced" on the side and replace them with additional, interesting ones. Then ensure those adjectives are reflected in your advertising.
For instance, if you're into sports translations and "fresh" and "adventurous" are your chosen words, make your website and messages bold, colourful and energetic to align with your values and core clients. You choose!
You can tailor it to your needs
You don't have to be on social media just because other people are.
In regards to marketing, you can tailor it to your needs and choose which aspect is convenient to you. Small businesses consider email, website, and social media to be the top three marketing tools but you can choose other avenues, like affiliate marketing, partnerships, SEO, industry magazine advertising and networking.
Which brings me to another amazing benefit of marketing: meeting people. Get some business cards made, polish up your communication skills, and start signing up for networking events in your area. You can also travel further afield if you like, as long as you start integrating with companies and individuals that may need your services, as well as other translators and interpreters to connect with.
The more relevant contacts you have, the better. After all, you never know what opportunities will arise just from exchanging a few words with people at an event. Networking is a great way to meet people and market your business at the same time.
Marketing isn't medicine – it's food
For your business to succeed, your potential customers need to be aware of who you are and what you can do for them. Consistent marketing gives you the highest chance of being discovered by prospective clients and enables you to rest on a solid reputation once word starts to spread about your awesome business. In turn, your business will expand and sales will increase.
Marketing is no remedy for a failing business, it sustains your company's presence. It allows you to build and maintain long-lasting relationships with your clients and keeps your brand active in peoples minds.
Marketing, in essence, secures your business's future.
So, over to you guys …
How do you market your services? And what have you found to be the most effective in boosting sales and expanding your business?
And if you still hate marketing, why?
I'm excited to hear your feedback on this one!