12 Holiday Marketing Tips: How to use the Holiday Season to benefit your business
December 1, 2020
2020-12-30 14:44
12 Holiday Marketing Tips: How to use the Holiday Season to benefit your business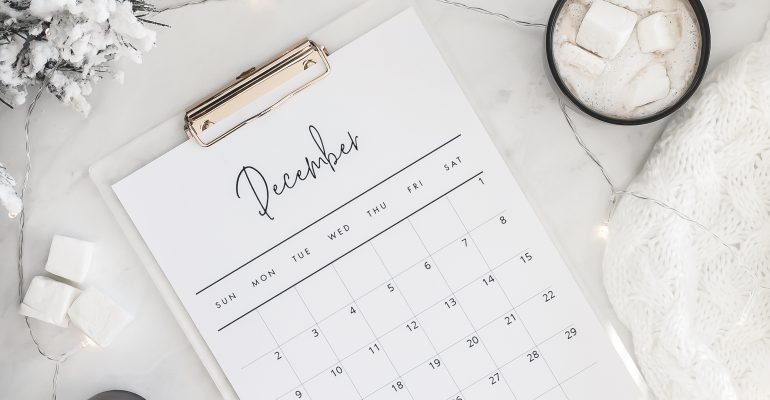 12 Holiday Marketing Tips: How to use the Holiday Season to benefit your business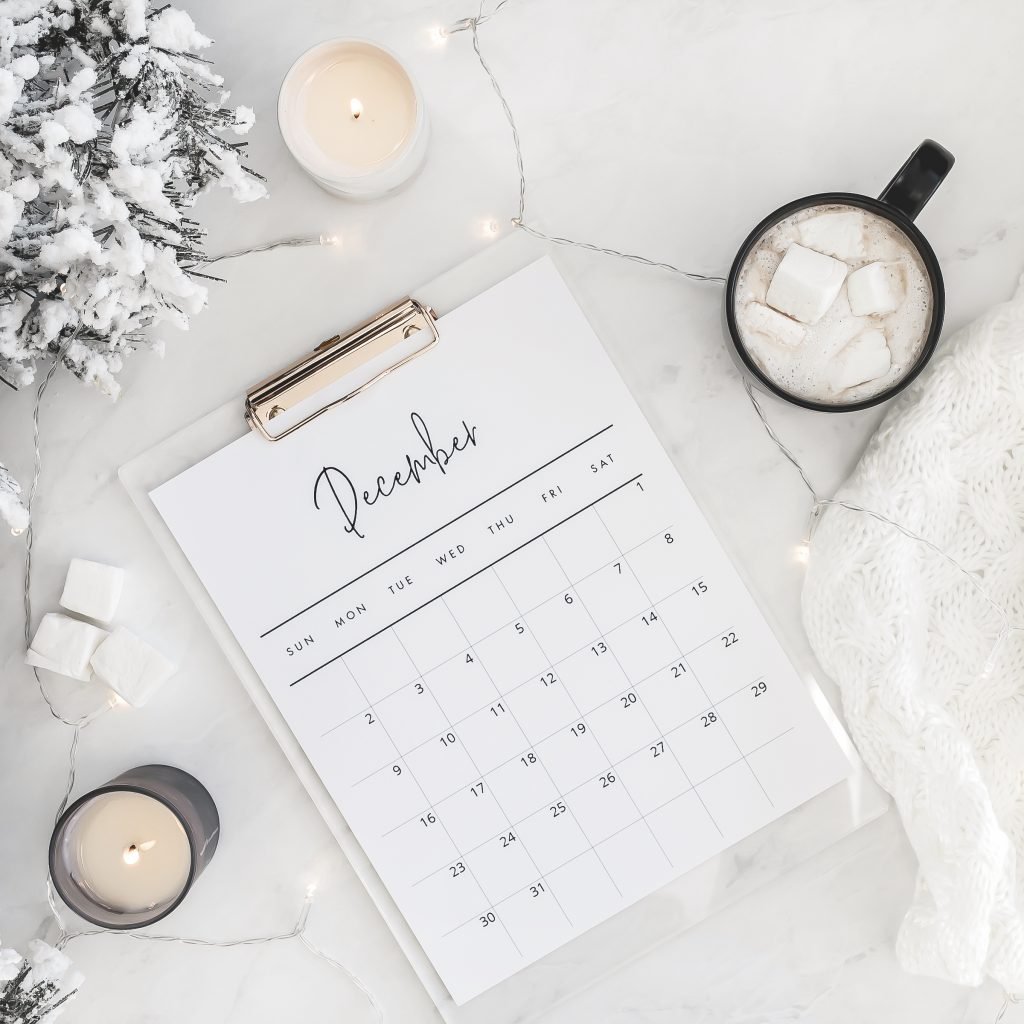 The holiday season is here and with it, we thought it might be useful to offer some marketing tips and tricks you can utilise around this time to further engage your audience, strengthen relationships with your clients and gain some new ones!
Let's dive in!
1. Remind clients of new skills
The holiday season is a great time to send out a Newsletter in which you highlight some of the new skills that you can offer to your clients.
Maybe you've started doing video translation, or added another specialisation field to your services – whatever it is, let your clients know! They might not need it in this particular moment but when they do, they will be aware that it is something you can now offer.
You can also let them know if you've become a member of a professional translation association or completed any relevant courses – it boosts your profile and raises your expert status, making you an even more appealing choice to any prospective customers.
2. Create a special holiday service package
Similar to letting clients know about new skills, you can also repackage your current list of services to create a unique holiday offer.
Think about what your customers might need in the coming months, or what goal they might have set for themselves or their businesses, and figure out how you can help them achieve it.
Some might want to expand their services to a new market abroad, or localise their marketing messages to make them more effective in different areas – and if they do, they will need the help of a professional translator. That's where you come in!
Customers nowadays expect professionals they hire to not only meet but also anticipate their needs so taking initiative and offering a solution to a problem they haven't yet approached you with can be a great way to strengthen your reputation and establish yourself as a knowledgeable and reliable leader in your field.
3. Run a referral campaign
Referrals remain one of the most powerful marketing tactics, especially for freelancers and small business owners, who rely on word-of-mouth even more than some of their bigger counterparts. In fact, the average small business gets 60% of its projects from referral campaigns!
To get things going, you can send an email to your clients reminding them to rate you on Google or Facebook, or asking them to give you a short testimonial that you'll then be able to feature on your website, further boosting your credibility. If you want, you can incentivise them to get involved by rewarding their contributions with access to an exclusive offer or voucher.
After all, the holidays are the season for giving and sharing – use it to your advantage!
4. Offer holiday discounts
Everyone loves a good discount, especially in the holiday season!
So if you're looking to attract some new clients and have the ability to do so, why not come up with a special holiday offer?
It doesn't have to be anything grand – even a small discount is still a nice gesture and something that can help tip the scale for the customers deciding whether or not to use your services.
And with the year that we've had, any discount, however small, is likely to be a well-needed and much appreciated treat!
5. Promote your offer across multiple channels
Let's say you've come up with a special holiday offer for your clients. While it's a good step to take, it isn't enough!
In order to reap the full benefits of this tactic, you need to make sure you promote your offer across multiple channels, including your website, your email newsletter, and your social media profiles, where you can further boost your posts' visibility by using relevant hashtags.
Make sure that whichever channel your current or prospective clients might use to find you, they are informed about the offer and what it entails. After all, if they don't know about it, they can't act on it!
6. Send personalised holiday cards and messages
People love to feel special. Treating your email list contacts or LinkedIn followers to a personalised holiday card can be a great way to keep your business on their radar, show them that you care and nurture the relationship between your brand and its clients.
You can either purchase a pack of customisable cards for the occasion or even make your own using simple and free online tools, such as Canva or Smilebox.
You can also personalise the marketing messages in which you inform or remind people about any holiday offers you have going on – personalised emails deliver six times higher transaction rates than non-personalised ones!
7. Show your appreciation and reward customer loyalty
The holidays are about giving.
To keep your current clients loyal, send them a thank you note or offer them a small, additional service or a gift – nothing extravagant, it's the gesture that counts.
By doing this, you'll create a stronger relationship between you and people who believe in your business, and you'll increase the likelihood of them staying with you for years to come as well as recommending your services to their friends or colleagues.
8. Dress up your website and social media channels
Adding a little seasonal touch to your online presence is a great way to make your channels more noticeable and show your followers you're getting into the holiday spirit. You can also use it to promote any holiday offers you have going on, making them instantly visible to the people viewing your channel.
To make your online presence more festive, you can add some holiday visuals to your social media pictures or email pop-ups, and spark up the design of your website's landing page, which could then direct your customers to any deals you have on offer.
Whatever you do, make sure the colour and design you go for match the holiday season in question as well as your overall brand image.
9. Offer useful, interactive holiday content
Costing 62% less than traditional marketing and generating 3 times as many leads, content marketing is something that you can't afford to overlook – it is key in any successful marketing strategy, and the holiday season is no exception.
If you run a blog, the holiday season is a perfect time to add articles on holiday-related topics, which will be of particular interest to your audience. You can also post some interactive content, such as quizzes, polls, or interactive infographics, to further engage your readers – after all interactive content has been shown to gain two times the conversions compared to passive content.
You can share content that's more professional as well as something from a more personal angle – many freelancers have built up their reputation upon their personality and being transparent so talking to your clients about what you have achieved this year and where you are headed in the next one might be a good idea to make your brand appear more personal and approachable.
Whatever you choose to do, remember to be consistent! Whether serious or light-hearted, your content should align closely with your brand image and always be posted regularly and in a timely manner.
10. Ensure that you target mobile customers
51% of customers say that they use mobile devices to discover new brands and products, and people today have twice as many interactions with brands on mobile than anywhere else!
Making sure that your holiday messaging – or any messaging for that matter – extends to and is optimised for mobile users is crucial. That includes your website as well as the emails you send out – the majority of people now open their emails on mobile and if they don't display properly, it will only put them off.
11. Think beyond the holidays
Planning is key for any successful business. So is goal setting and performance review. And while the holiday season is something worth focusing on in the month of December, you can't forget about what will come after.
What do you want achieve in the upcoming year? What are some areas you want to focus on within your business?
Make sure to evaluate your performance in the passing year and use the insights you gain to inform your new year's strategy. Analyse what went well and what didn't, learn from your mistakes and set yourself clear and achievable goals – it will help you be more organised, gain a better understanding of your business and specify the direction you should take in the future.
12. Take care of yourself
Your business can't thrive if you're not doing well yourself.
The holiday season, while a good chance to take a rest and spend some more quality time with your family, can also be a stressful time for freelance professionals, some of whom may worry about how this time will affect their income and what consequences it will have for their business.
The key things to consider to make sure you handle the holiday season well are: first – preparation, and next – relaxation.
Prepare for the challenges that might come your way during this time – if you're looking for some advice on the subject, check out this podcast from Speaking of Translation "Handling the holidays as a freelancer" https://speakingoftranslation.com/listen/handling-the-holidays-as-a-freelancer/ – and then make sure to relax and take a rest, allowing yourself to clear your head and get a fresh perspective on things – so that you're ready to tackle any challenges that come your way!
While you absolutely don't need to utilise all of the tips listed above, it can be really beneficial for you and your business to pick something that suits your goals the most and run with it. It will not only give you a chance to bring in new clients but also help you understand your business in more depth and steer in the right direction in the future.
Have you utilised any of these tactics this Holiday Season?