CIOL Conference 2021 Highlights: What we've learnt and how you can apply it to your translation or interpreting business
March 30, 2021
2021-03-30 10:03
CIOL Conference 2021 Highlights: What we've learnt and how you can apply it to your translation or interpreting business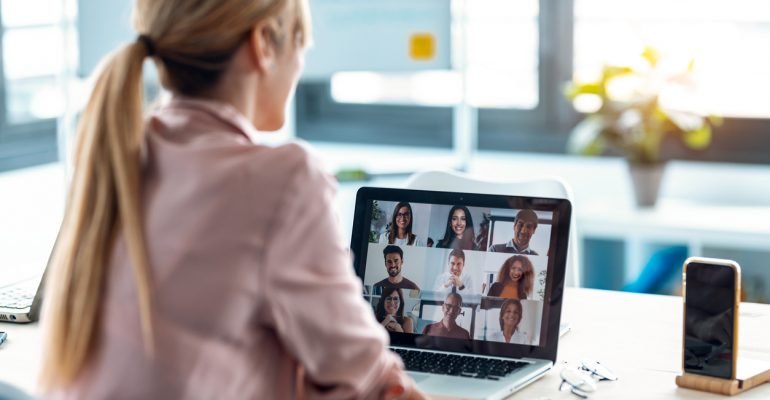 CIOL Conference 2021 Highlights: What we've learnt and how you can apply it to your translation or interpreting business
As translators, interpreters and small business owners in general, we're always on the lookout for ways to improve our skills and stay up-to-date with industry news and trends, as they can have a very direct impact on our professional lives.
This year's CIOL conference, which we sponsored, was a great way to do just that – gain some interesting insights into a wide array of translation-related topics, from starting out in the industry and breaking the no-experience barrier, through the challenges and opportunities of working in different public and private sectors, to marketing yourself and dealing with the many logistical challenges of running a business.
While we thought all the sessions were thought-provoking and packed with useful information, we've picked three that we think can be particularly beneficial for those wanting to learn about breaking into and finding their way in the industry and marketing themselves in a way that allows them to attract more high-paying clients – all while taking care of their emotional well-being:
So you want to be a translator (by Vasiliki Prestidge) 

Business strategies for coping with static or falling rates of pay for translators or interpreters (by Ken Paver)

Psychological capital and sustainability in the language professions (by Dr Severine Hubscher-Davidson)
Of course, if you're interested to find out more but weren't able to attend these particular sessions, we encourage you to watch the conference recordings, available on the CIOL website for attendees.
But in case you're short on time, we've put together this handy summary, and complemented it with our own suggestions regarding the practical application of some of the advice offered by the speakers.
Finding your way in the industry and breaking the no-experience barrier
Vasiliki Prestidge made some excellent points throughout her speech, from highlighting the importance of getting qualified, through thinking outside the box to get your first clients (who can be your friends or relatives), to showcasing yourself and your skills through a well put-together, branded portfolio and a professional online presence, including but not limited to, your website.
As she has aptly pointed out, marketing your business goes well beyond social media. While incredibly useful for networking and creating rapport with your audience, social media should be a part of a seamless, multi-channel digital presence that allows you to meet potential clients wherever they might be.
Marketing should also be methodical, consistent and authentic, she argued, and we couldn't agree more. Setting goals is one of the most vital steps of a successful marketing strategy, yet also one that's often overlooked. Without clearly-defined goals, you won't know what you're aiming for and you'll be unable to measure your results and review the success of your tactics to better direct your marketing efforts in the future.
Our advice:
Make sure your website presents a strong and consistent brand image throughout. That includes your logo and the choice of colours and typography, among others. It's all part of the same, unified whole and that should be clear right from the get go.
Give people a chance to request your portfolio by getting in touch with you through the site. Make sure your portfolio, just like all the other materials you share with clients, conveys your brand image. Include your logo in the header or use customised bullet points throughout the document to make it more unique and on-brand.
Finally, make sure to integrate your social media channels into your site as well as curate a social media presence that's in line with your brand, both in terms of what you say and the imagery you use. 58% of people visit a brand's social media before visiting the website so it's important that the brand image you present on your social channels is professional and enticing.
Dealing with static or falling rates of pay
The problem of static or falling rates is a tactical and strategic one, as Ken Paver has pointed on in his CIOL presentation. It's tactical – as you might not be happy with your current rates – and strategic – as you may want to ensure you can secure better rates in the future. 
As such, your approach to dealing with the issue should also be twofold – containing actionable steps that can improve your current situation as well as future-proof it.
Ken rightfully lists these points as just some of the ways in which you can tackle the issue:
intentionally targeting high-value work with your offering and your online presence,
developing and leveraging your specialisations,
marketing your business in a way that attracts more high-paying customers,
and continual professional development.
Luckily, there are some easy steps in which you can work towards achieving those objectives.
Our advice:
Targeting a specific fraction of potential clients – high-value ones – should be clearly reflected on your website – through the tone of voice, graphic design and imagery you use, as well as creating an overall luxurious customer experience. A beautiful and carefully-designed website will look more expensive than a basic one you've tried building yourself.
Research has shown that elements helpful in creating the perception of luxury on your site are:
a lot of white space, generating a fresh and airy look,
consistent use of only a few chosen colours (that aren't too bright) 
Clutter and a mixture of too many colours on the other hand, can communicate the perception of 'cheap' that you want to avoid.
You also need to ensure your site is optimised for mobile viewing. Over 50% of all Google searches originate on mobile and if users' experience with your site is poor, they certainly won't think of your business as capable of providing high-quality services.
When it comes to leveraging your specialisations, make sure they are featured prominently on your site and described in detail. Help your customers understand that specialist works requires differentiated rates and highlight the fact that being specialised in a particular area makes your working process more effective and the final result more reliable (as your pool of knowledge extends beyond the scope of any one project and encompasses the broader field to which that project belongs).
In the same way, make sure any qualifications or experience that highlights your CPD are included on the site. Any high-value customers will want to ensure that whoever they hire is on top of things and invests in consistently improving their skills to match the rapidly-evolving requirements of the translation industry landscape.
Taking care of your personal and, by extension professional, well-being
Language industry professionals face a myriad of challenges that can negatively impact their psychological well-being. Next to broader issues such as spending large amounts of time in front a computer, there are other, more industry-specific concerns that you have to face, like technological advancements changing the face of the industry, the pressure of low or unstable pay rates and freelance job security, or lack thereof – something Dr Severine Hubscher-Davidson has explored in her CIOL speech.
So how do you ensure you can thrive and have the rewarding career that you deserve?
Part of the answer might lie in the concept of sustainability, or to be more precise, the psychology of sustainability.
Psychology of sustainability puts emphasis on building meaningful relationships, treating challenges as opportunities, adapting to an unpredictable environment, and practicing self-belief.
In fact, the four psychological constructs considered to be the components of psychological capital are:
Optimism
Hope
Self-efficacy
Resilience
If you don't work on these constructs, Dr Severine Hubscher-Davidson points out, your personal well-being and, by natural extension your professional output, will suffer.
Our advice:
One of the best ways in which you can respond to the challenging environment that you're in and the rapid changes taking place in the language services industry, is by being committed to continual professional development. That includes hard as well as soft skills, and any skills related to marketing your business. (If you're looking to boost your marketing skills, check out our selection of online courses on the subject)
Make sure that you communicate to your audience what makes you a good candidate for a potential collaboration. Don't forget about the soft skills that you can offer as they can drastically improve the clients' experience. The ability to listen and respond to feedback as well as communicate clearly and effectively can be just as important as the actual translation or interpreting task at hand. It can also be something that distinguishes you from other, less-experienced freelancers.
According to research, customer experience is one of the main brand differentiators and 86% of customers are willing to pay more for it. So if customer service is your strong suit, make sure you let your potential clients know.
Another key point – have confidence in your abilities. You've worked hard to get to where you are, you're worthy of the success that comes your way and by being a part of the language industry you continue to make a valuable contribution towards intercultural understanding and development. Impostor syndrome can be quite common in today's hyper-competitive environment but don't succumb to it too easily. Apart from relieving some of the work-related stress, having confidence will also help you convey a more professional image of your business and thus help you secure more long-term, high-value partnerships.
Last but not least, actively practising the four constructs of psychological capital can help you stay on track. Whether by starting your day with a positive affirmation, tackling a challenging project that's outside of your comfort zone, or taking time off to relax and recharge – make sure that optimism, hope, self-efficacy and resilience are a part of your routine. It will help you ensure you stay happy and healthy, and therefore capable of fulfilling any professional aspirations you might have set your sights on.
Have you attended this year's CIOL conference? If so, which of the sessions have you found to be the most memorable?
How do you approach creating a carefully-crafted brand image on and offline and attracting the clients you're most interested in?
Let us know in the comments!